Welcome to William Newton Hospital
You deserve access to the highest quality of care, which is why WNH partners with top healthcare professionals from all over south-central Kansas to bring you big city medicine combined with small town service. In addition to general medical and surgical care for inpatient, outpatient, and emergency room patients, you also have access to seven rural health clinics in Winfield, Cedar Vale, Dexter, Moline, Udall, and Sedan, each dedicated to the mission of improving local healthcare services for patients of all ages.
---
What patients are saying about WNH

"The ER nurse provided professional, thorough exceptional care and patient service. She was caring, compassionate, experienced and very well educated I felt that I was in great hands and received great care during my time in the ER before being admitted and during my stay in the hospital."
"My appreciation to everyone at WNH who provided excellent care for hernia surgery. All who attended to me that day are to be commended. Thank You. Excellent service and personalization from start to finish. Thank you for setting the personal bar so high!"
"Couldn't be better!!! Care & concern by everyone was excellent. Thanks for being here when we need you."
"The care I got was great. Everyone was very caring & professional, from the ambulance personnel to the nursing staff, all the way up to the hospital administrator."
"All the nurses, doctors, tech. and housekeeping were awesome. The dining services went out of their way to make everything extra special with the conditions I was in. They were simply super awesome cooks."

"I have never seen such hard working staff & they were always kind & caring even though they were over worked. "

"In recent times I have had several life-threatening incidents in my life and am convinced were it not for the care and expertise of the staff of William Newton Hospital I would not be here today. The entire staff is so kind and friendly I can think of no better place to be for medical care. Thank you to all the staff for your loving care."
---
Recent News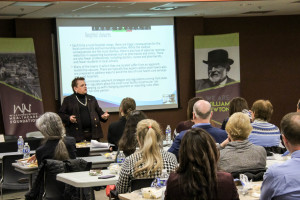 Communities Talk Rural Health
The inaugural sessions of the Radcliff Lecture Series on Rural Health took place on Thursday at the Physicians Pavilion in Winfield and on Friday at Aunt B's in Sedan. Hosted by William Newton Healthcare Foundation in conjunction with the Beats Go On community wellness initiative, Dr. Nancy W. Dickey, executive director of the Center for Optimizing Rural Health, spoke to over 100 attendees on the importance of different entities working together to bolster access to health and wellness resources in rural areas.
Read More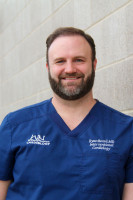 Cardiologist to Speak in Cedar Vale
As part of its ongoing rural health outreach at the Cedar Vale clinic and community wellness initiative Beats Go On, William Newton Hospital has partnered with The People's Place to bring board-certified interventional cardiologist Ryan Beard, MD to speak with the citizens of Cedar Vale. The event will be held at 12:15 p.m. on February 16 at 609 Cedar St.
Read More