WILLIAM NEWTON FOOT & ANKLE
William Newton Foot & Ankle, located in the Physicians Pavilion, believes in keeping patients active, offering treatments ranging from orthotic arch supports, injections and shockwave therapy to reconstructive foot and ankle surgery. We will do all that we can to keep you on your feet and minimize your pain. We realize how important the feet can be for everything from learning to walk to playing with grandkids. We want to keep you on your feet!
To Make an Appointment
Schedule your appointment today! Call 620-221-4443.
Hours
Monday - Thursday: 8:00 a.m. – 4:30 p.m.
Friday Reception Available: 9:00 a.m. – 11:00 a.m.
Address
William Newton Foot & Ankle
Physicians Pavilion
1230 E. Sixth Ave., Suite 2A
Winfield, KS 67156
Wellington outreach clinic: Thursdays
Ascension Medical Group Via Christi Wellington
507 E 16th St #1
Wellington, KS 67152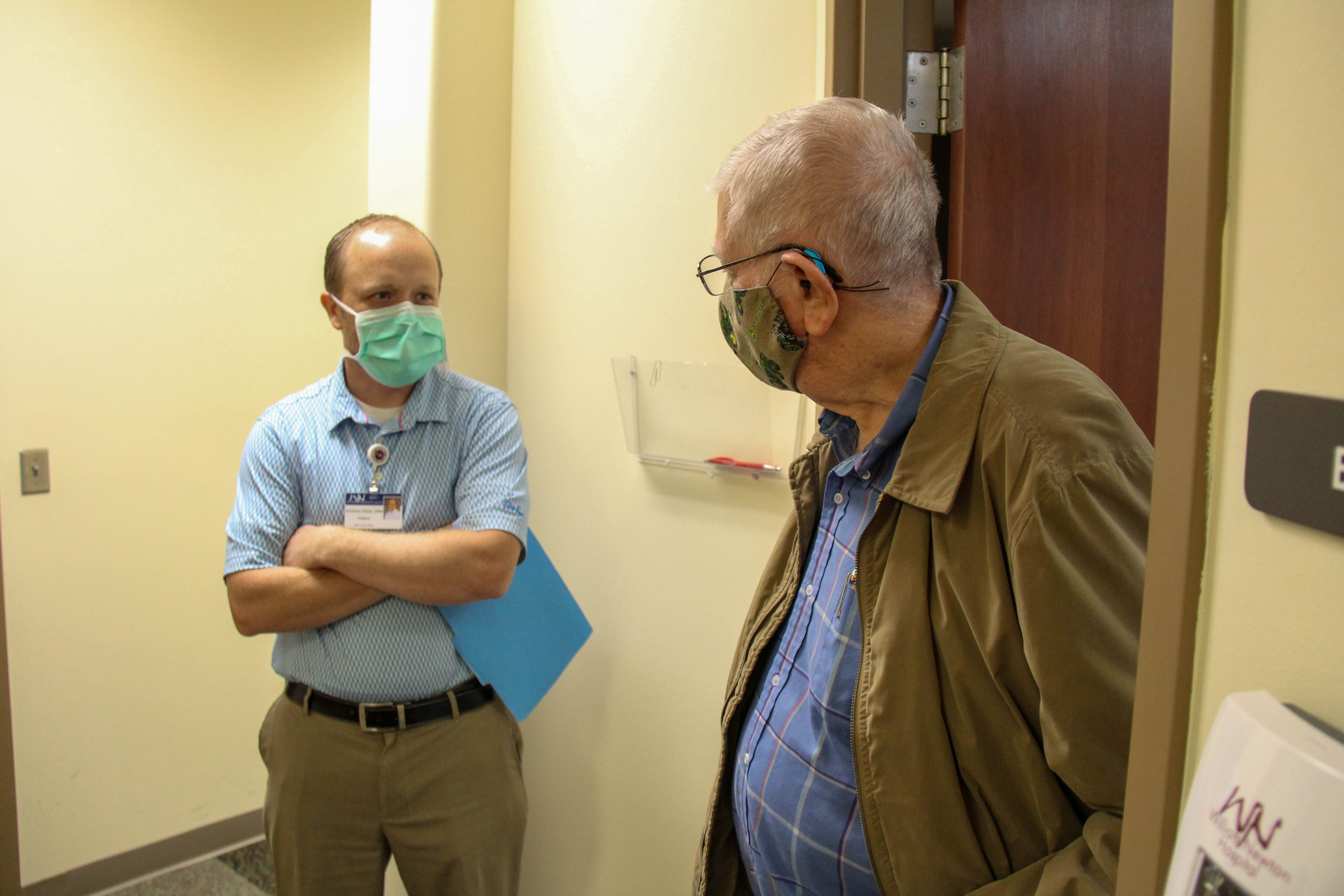 Our Services
Ankle Sprains - Ankle sprains are one of the most common complaints in those who live an active lifestyle; however, they can also occur in any age group or lifestyle.
Bone spur removal
Bunions - The classic bunion is a bump on the side of the great toe joint.
Diabetes - Foot ulcers (sores) and infections are a problem caused by diabetes. The severity of the problem can range from minor sores to serious damage of tissues in the foot.
Foot & Ankle surgery
Hammertoes - Hammertoes are one of the most common podiatric foot problems. A hammertoe is a curling of the toe joints, sometimes affecting one or both joints of the toe.
Heel Pain - The most common reason patients seek podiatric care is for heel pain. This condition can be caused by a variety of factors including arthritis and infections.
Heel spur - A heel spur is a calcium deposit causing a bony protrusion on the underside of the heel bone.
Ingrown toenail - An ingrown toenail occurs when the nail grows into the flesh instead of over it. It usually affects the toenails, particularly the big toe.
Sports injuries - We treat all injuries of the foot and ankle.
Wart treatment
Our Technology
Our technology allows us to diagnose and treat both common and uncommon foot and ankle conditions.
Ultrasound guided injections
In-office digital x-ray
Shockwave therapy
Custom and pre-fabricated orthotics