William Newton Healthcare Foundation
William Newton Healthcare Foundation believes quality healthcare starts with a strong foundation. It is our mission to support William Newton Hospital and our healthcare community.
We have a unique opportunity to chart the course of our local healthcare as our hospital moves into its second century of care. Investing in community healthcare helps to assure no matter what the healthcare system looks like, William Newton is ready to meet the challenge.
From room replacements to physician recruitment & scholarships, medical equipment to endowment, each area is essential to the future. You can be assured that your dollars are spent locally and as you direct.
Kimberley Adams-McDarty shows off her painting created at a recent Paint Your HeART Out event. Kimberley's painting is currently on display in the Winfield Healthcare Center
Barbara Humpert received Union State Bank's annual Healthcare Hero Award at the 2021 Virtual Gala
2021 HOSA Scholarship applicants Addison Barg, Juliaun Olavan Phaophongsavath, Mary-Beth Lorrain Ware, Elly Bertholf, and Jessica Marie Mull were interviewed by members of WNH administration and the WNHF board
Hundreds of local students participated in the annual Putting the HeART Back into Healthcare coloring contest. Winners were recognized at a private art reception at Baden Square.
The William Newton Healthcare Foundation awarded over $14,000 in mini grants, which will help departments purchase equipment that will help improve patient care at William Newton Hospital.
Dr. Ryan Beard visits with guests at a Physician Meet & Greet event hosted at Wheat State Wine Co.
Betsy Drennan shows off her piece of art at a Paint Your HeART Out event in the fall. Betsy's artwork will be featured along with other class participants in the halls of William Newton Hospital.
The foundation hosted a nacho bar as a way to say thank you to hospital staff for their work during the pandemic.
Wine-O Trail Run participants warm up for their run at the 2021 event. Learn more about the 2022 event on our event page!
Upcoming Events
WNHF Staff
---
William Newton Healthcare Foundation Board
Mike Mildfelt
President
Becky Long
Vice President
Ben Quinton
William Newton Hospital CEO
Brian Barta
William Newton Hospital CFO
Joan Cales
William Newton Hospital Board of Trustees
Rob Fields
Cory Helmer
Dr. Daniel Miller
Dr. Todd Peters
Dared Price
Nathan Reed
Taggart Wall
Greg Thompson
Dick Vaught
Recent News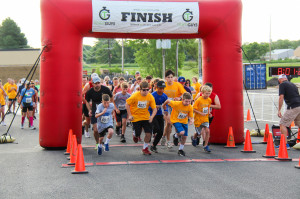 Junebug Jog Adds Cycling for 33rd Year
Registration is open for the Winfield community's 33rd annual Junebug Jog & Ride events on Saturday, June 11 hosted by William Newton Hospital, Winfield Recreation Commission, and Walnut Valley Outpost. The hospital and recreation commission have joined forces with local bike shop Walnut Valley Outpost to offer an out-and-back 18-mile cycle with both gravel and paved options.
Read More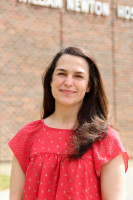 WNH Welcomes New Leaders
In April, William Newton Hospital announced changes in five leadership positions on the Winfield campus.
Read More
Hospital & Foundation History
Founded on philanthropy, William Newton Memorial Hospital (WNH) opened its doors in 1927. The 51-bed hospital enjoyed the next 45 years of big hospitals, advances in medicine and physician directed healthcare. Hospitals now operate without the luxury of reserves and in a climate of strict regulation. Healthcare philanthropy fills an important gap for hospitals across the nation.
As a result of the first ever capital campaign in the history of WNH, the William Newton Healthcare Foundation was formed in 2007. The Foundation provides philanthropic support to advance the mission of William Newton Hospital and enhance the quality of life in our community.
William Newton could not have foreseen the impact of his visionary gift. The simple, unassuming harness maker's legacy lives on today in the faces of our elders & in the heart beat of our children.
William Newton's Legacy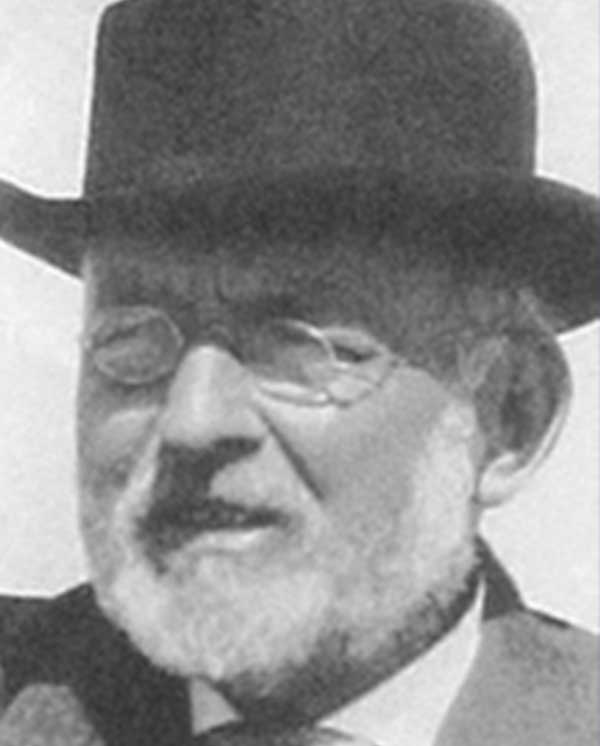 William Newton, was a simple man. English born and orphaned at a young age, William's virtues of thrift, integrity, and hard work guided him throughout his life. He was a harness maker; a trade learned on the Plains of the Midwest. William opened a saddle and harness shop in Winfield in 1876 with his wife Mary Virginia and, over the course of the next 47 years, acquired considerable means. William & Mary Virginia never had any children.
At the time of his death in 1923, William's Last Will & Testament provided the foundation of his Legacy and the future of healthcare in our community. William Newton gave to the city the remains of his estate to be used for the construction of a public hospital. In return,