Beats Go On: A Community Wellness Initiative
The Beats program is our spin on the national Million Hearts program. Million Hearts began as a way to address health disparities across the nation and help prevent one million strokes and heart attacks within five years. The program adjusts its focus/initiatives every five years according to the nation's needed priorities. In initiating the Beats Go On program, we will have the tools and resources available to identify ways to help our communities and potentially have some of our friends, co-workers, and family members be a part of those one million lives saved. Our team utilized the Cowley County Community Health Needs Assessment along with the National Trauma Registry to identify which of the initiatives were most needed in our area. With a focus on cardiac education, trauma awareness, and community health, we are excited to begin promoting the following programs in our local communities:
Project ADAM will be instituted in schools to protect against and educate students and staff on sudden cardiac death.
Stop the Bleed will be taught in area businesses to assist in trauma cases, active shooter situations, and accidental shooter cases.
Our physicians will be venturing out in the Winfield area to participate in Downtown Doc Walks to aid in community education and get to know the community outside of the office.
In addition to these educational initiatives, our team will also be offering sit-down educational opportunities for local civic groups, schools, or workplaces, and meet & greets with local healthcare providers. Beats Go On committee members will also be visiting community celebrations, fairs, and rodeos to get to know the people out in our surrounding rural areas. If you see any of us out there, please stop, sit a spell, and let us know what your needs are. We have the time and the inclination to see what we can do together!
You could be the next person to save a life! To be a part of Beats Go On or learn how you can get involved, contact the WNHF office or speak with any of our Beats experts listed on this page.
Join the Beats
Click to complete our contact form and indicate that you'd like to learn more about the Beats program. We will be in touch soon! Thank you for your interest!
Meet the Beats
First Advocates (WNHF Board):
Brian Barta
Rob Fields
Cory Helmer
Becky Long
Mike Mildfelt
Dr. K. Daniel Miller
Dr. Todd Peters
Dared Price
Nathan Reed
Gail Sawyer
Greg Thompson
Dick Vaught
Taggart Wall
Beats Committee Members:
Co-Chairs: Melanie Burnett & Paula Radcliff
Shirley Black
Cheryl Brock
Rob Fields
Lorri Greenlee
Thad Henry
Sarah Johnson
Bradley Klein
Annika Morris
Susan Rush
Brittney Shaffer
Kylie Stamper
Maria Trianajones
Willy & Mary Beat
Bringing the Beats Go On initiative to life are our amazing mascots Willy & Mary Beat (affectionately named after our namesake William Newton and his wife Mary Virginia). You'll see these two out and about at almost every Beats-related event, including Downtown Doc Walks, CPR training, school visits, and community events.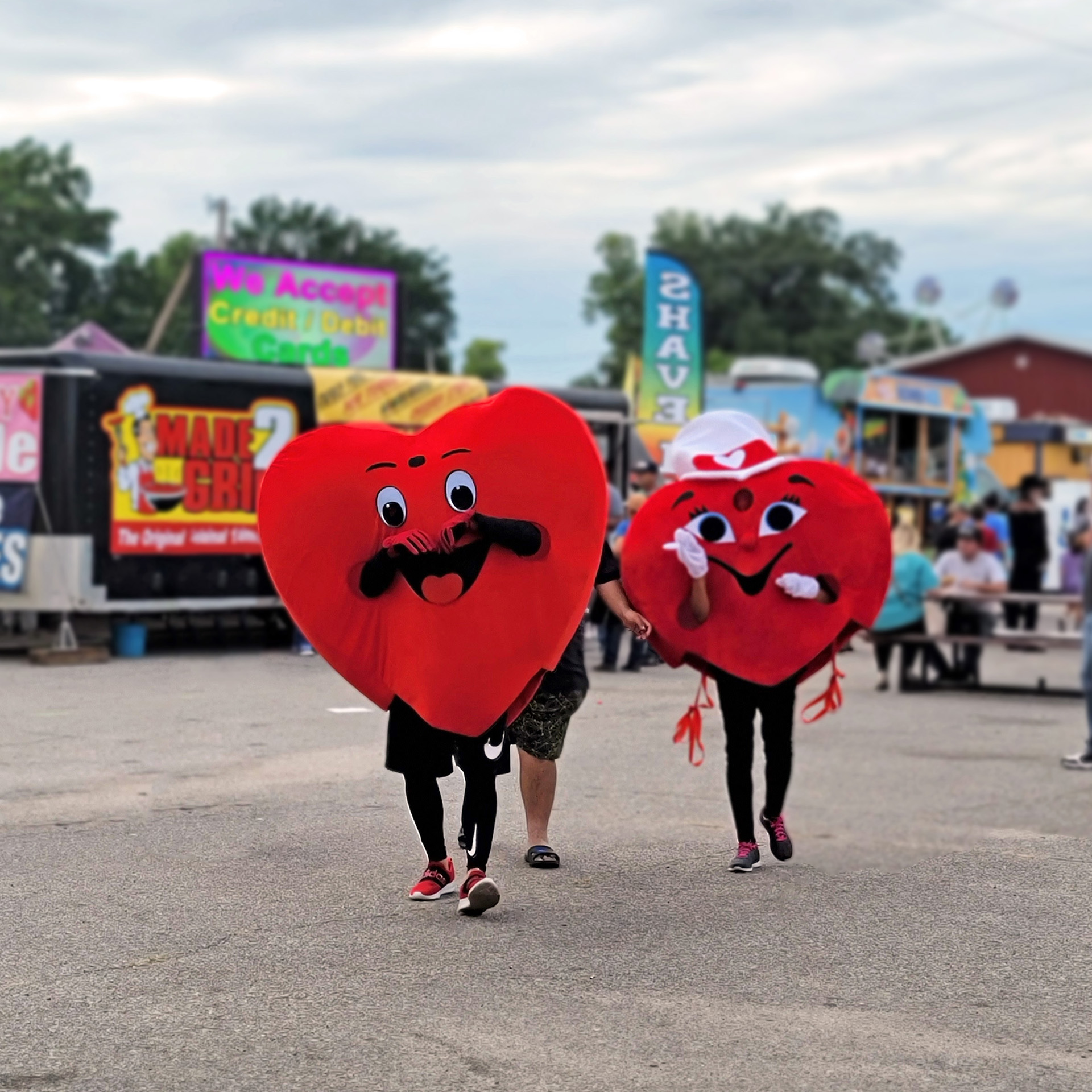 Project ADAM
Project ADAM is being shared with local schools and businesses throughout William Newton Hospital's service area. One of our first Project ADAM participants was the 6th grade students in Winfield Middle School's Everyday Wellness Class who learned about Automated External Defibrillators (AEDs) and how to use them properly. AED education is part of Project ADAM (Automated Defibrillators in Adam's Memory), a program that aims to prevent sudden cardiac death in children and adolescents through education and implementation of life-saving programs. During the training, students learned the purpose of AEDs, how they work, and where they are located at WMS and WHS. Additionally, they have the option of practicing this skill using AED trainers (that do not deliver a shock) on specialized CPR manikins. This educational session was part of the Beats Go On community wellness initiative supported by the William Newton Healthcare Foundation and William Newton Hospital staff. To find out how you can host AED training at your school or workplace, contact the WNHF office.
Rural Health Care Outcomes Accelerator
In conjunction with Beats Go On, William Newton Hospital is participating in a new initiative by the American Heart Association® to eliminate rural health disparities. Through the Rural Health Care Outcomes Accelerator, WNH will have access to Get with The Guidelines® (Coronary Artery Disease, Stroke, and Heart Failure) quality programs and access to clinical experts, educational resources, and tools to address the unique health needs of patients in Cowley County and the surrounding areas.
People who live in rural communities live an average of three years fewer than urban counterparts, have a 40% higher likelihood of developing heart disease, and face a 30% increased risk for stroke mortality compared with their counterparts in small metropolitan and urban areas — a gap that has grown over the past two decades. WNH is hoping to change that.
"William Newton Hospital is proud to be part of this new initiative to help ensure the highest quality cardiac and stroke care for people in our community, giving them the best possible chance of survival," said Melanie Burnett, Beats Go On co-chair. "Meeting the unique health needs of people in rural areas is critical to ensuring that everyone in our community receives the same quality of care that people in urban areas receive."
Learn more about the program at www.heart.org/ruralaccelerator.
Upcoming Beats Events
Downtown Doc Walks: Dr. Todd Peters & Albright Realty - October 5, 2023
Downtown Doc Walks: Dr. Patrick Bloedel & Winfield Fire/EMS - November 2, 2023
Downtown Doc Walks: Michelle Jones, RRT & Sponsor Open - December 7, 2023
Free Community-Wide CPR Training - Feb 2-3, 2024