When Wounds Persist, Seek Specialized Care
Feb 28, 2023
By Jessica Sloan, APRN-BC, William Newton Hospital Wound Care Director
William Newton Wound Healing Center is a thriving center providing care for many types of wounds, and is able to assess, diagnose, and treat patients of all ages. Patients come to the wound center to receive treatment for wounds such as abrasions, lacerations, diabetic ulcers, venous ulcers, surgical dehiscence, trauma wounds, abscesses, neuropathic ulcers, burns, and pressure ulcers. Early recognition is imperative to begin an accurate treatment plan.
When deciding the proper plan of care, our providers use many modalities. Laboratory testing will be used, as well as radiologic exams including ultrasounds, MRIs, and CT scans. With the results from the diagnostic testing, a patient's personalized plan of care will be put in place and treatment will begin.
Types of Treatments
Advanced treatments can range from antimicrobial bandages, amniotic membrane tissue grafts, synthetic skin grafts, sharp debridement, surgical interventions, or negative pressure wound vacuum therapy.
Different antimicrobial bandages are made to manage drainage and allow for tissue to maintain a desired environment for optimal wound healing. For a drier wound, other lightweight antimicrobial bandages are used.
Amniotic membrane tissue grafts are made from the innermost lining of a placenta that possesses regenerative properties. These are placed into a non-infected wound to accelerate granulation tissue, which is new connective tissue and blood vessels that form on the surfaces of the wound during healing.
Synthetic skin grafts are made of collagens, gelatins, fibrins, or synthetic polymers. These are placed into the open non-infected wound to accelerate granulation tissue. These grafts are normally less expensive and covered by traditional insurance coverage.
Debridement is used to treat wounds by thoroughly cleaning the wound and removing thickened skin, infection, nonviable tissues, and foreign debris. This can be done in a clinic setting. For more complex or larger wounds, surgical debridement and washout may be necessary.
Negative pressure wound vacuum therapy optimizes the physiology involved in wound healing by using sub-atmospheric pressure to help reduce inflammation and accelerate the growth of granulation tissue. The small vacuum machine is lightweight, kept attached to the open wound, and can be placed nearly anywhere on the body.
About the Team
Dr. Christopher Morrissey DO, FACOS is the medical director and founder of the wound center. He started the center in 2014 to offer extensive and specialized wound care to the community. Dr. Morrissey remains an active and vital participant in the wound center.
Jessica Sloan, APRN-BC has been a full-time employee within the wound center since 2019. Prior to this, she was a registered nurse with William Newton Hospital since 2006.
Heal Better, Faster
If you or someone you know has a wound that might need extra help healing, do not hesitate to reach out. Our qualified staff will be able to start the treatment that will best help the patient.
The William Newton Wound Healing Center is located on the second floor of the hospital in Winfield and is open Monday through Thursday 8:00 a.m. to 4:30 p.m. and on Friday 8:00 a.m. to Noon. There is also an outreach clinic in Wellington, KS twice a month. Call 620-222-6205 to make an appointment at either location.
Remember early recognition and intervention is key to more rapid wound healing.
Editor's Note: This article was submitted by William Newton Hospital for the Cowley CourierTraveler Health & Wellness Guide published February 25, 2023.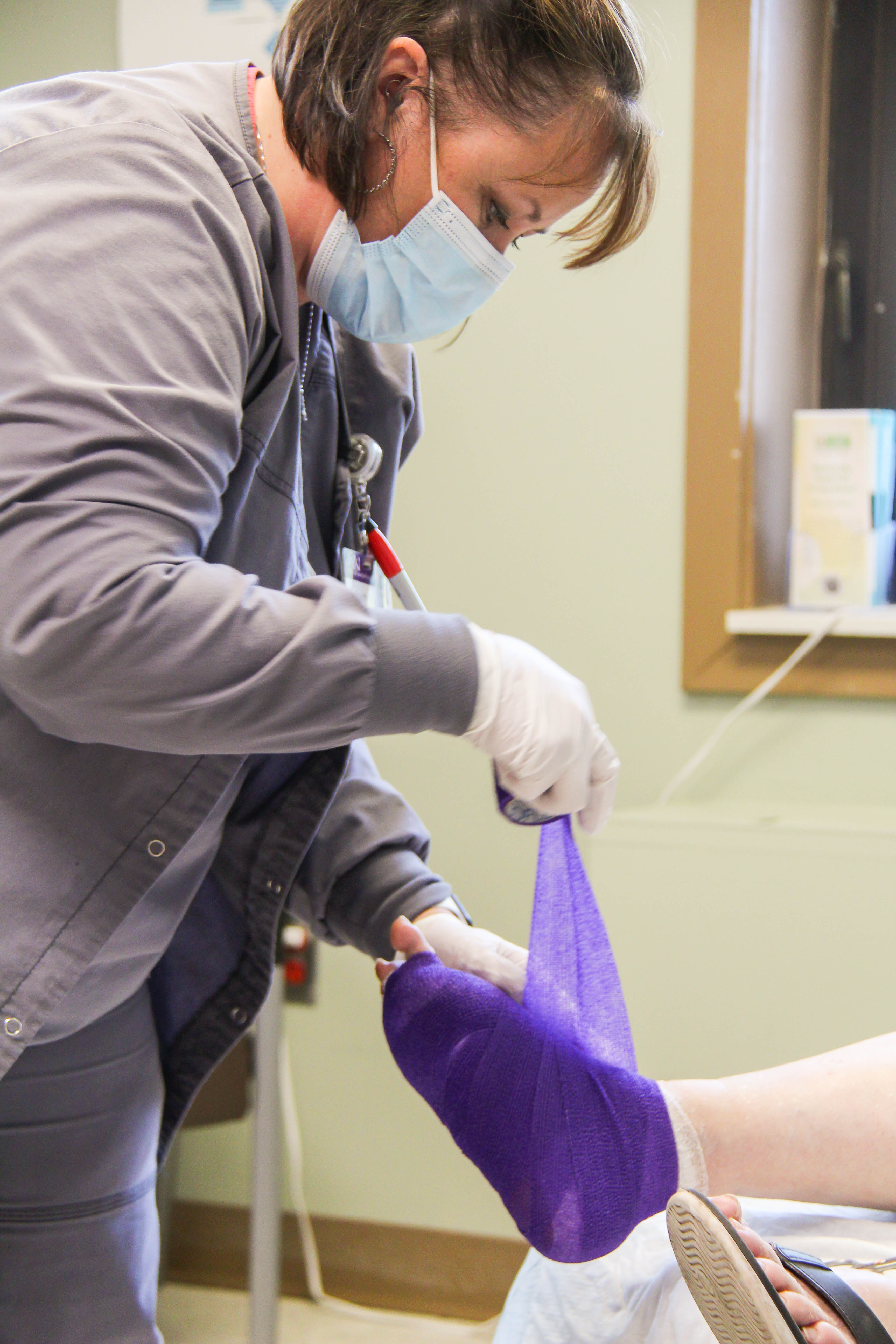 William Newton Wound Healing Center nurse Brandy Flower dresses a wound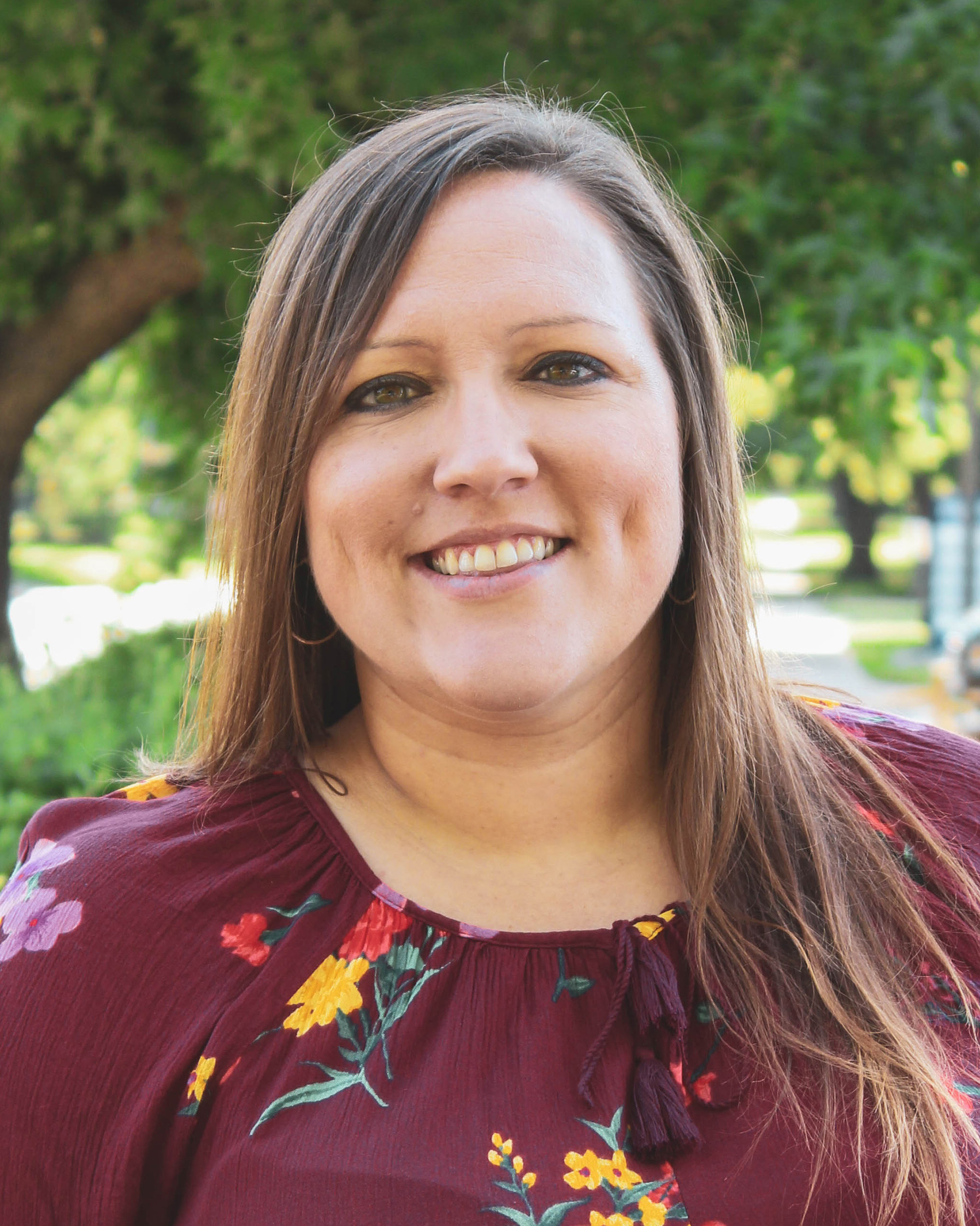 Jessica Sloan APRN-BC
Wound Care Director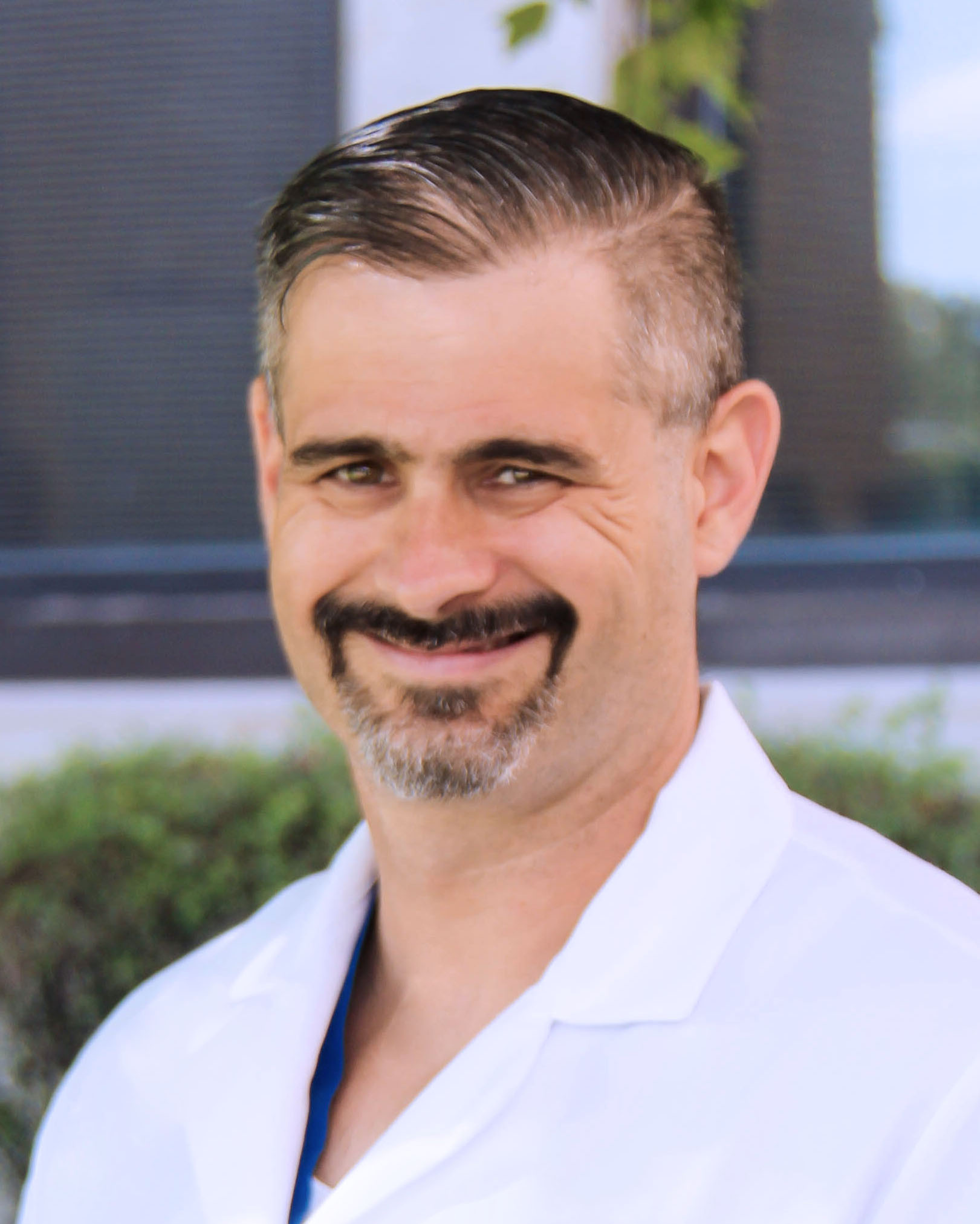 Dr. Christopher Morrissey DO, FACOS
Medical Director and Founder
Posted in In The News on Feb 28, 2023