Wine-O Trail Run Turns 10
Apr 26, 2022
Wheat State Wine Co.'s Wine-O Trail Run benefitting the William Newton Healthcare Foundation is approaching its tenth year, and event organizers are celebrating with a post-race concert and other extras. Registration is still open for the event, slated for Saturday, May 21.
Chris Tyler, Wheat State Wine Co. owner and winemaker, is excited for this milestone year, "For a decade, Wheat State Wine Co. has been happy to support William Newton Hospital through our trail run. We're really looking forward to the 10th anniversary. The event seems to get better every year!"
For the past several years, the event has attracted around 400 participants from multiple states for its 10K run, 5K run, and 2-mile walk. Participants can run, jog, or walk a fun and moderately difficult trail in scenic surroundings. The 10k and 5k races will be officially timed by TimerGuys. Awards will be given to the top three male and female runners.
Each ticket includes the race of choice, Wine-O Trail Run t-shirt, Wine-O Trail Run wine glass, a glass of wine, and a discount on winery purchases. Food trucks will be on-site to purchase post-race fuel including Ken N' Barbie'z Rollin Diner and The DoughBro. College Hill Coffee and Gold Nutrition will each have beverages available for purchase.
The 10-year anniversary will offer extra perks for race participants. Each finisher will receive a special thank you gift from the William Newton Healthcare Foundation, and the winery is treating guests to a free concert from local rock and country band Backrhodes after the races. A raffle will also be held for a quilt made from Wine-O Trail Run t-shirts throughout the years handmade by hospital employee Vickie Grow.
William Newton Healthcare Foundation Executive Director Annika Morris says, "William Newton Hospital is privileged to have such a loyal supporter in the winery. Thank you to all of the trail run participants for giving back in support of quality local healthcare."
William Newton Healthcare Foundation provides philanthropic support to advance the mission and vision of William Newton Hospital as a community-based hospital serving local needs and enhancing the quality of life for area residents. A portion of the proceeds will benefit the Second Century Campaign, which supports William Newton Hospital's long-term plan to expand facilities, meeting demands for access to healthcare in Cowley County and neighboring regions.
Learn more about Wheat State Wine Co and its upcoming events.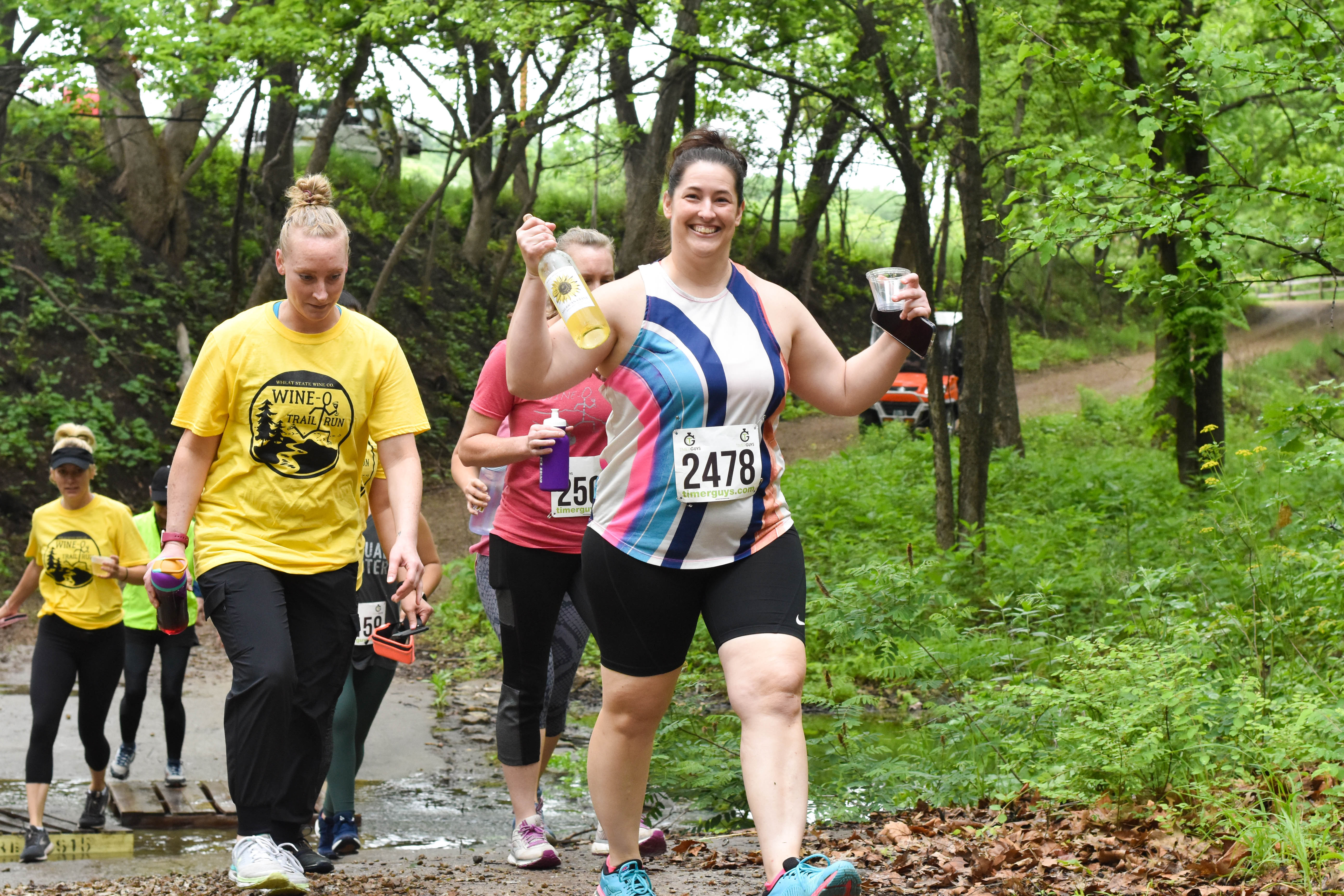 9th Annual Wine-O Trail Run
Participants traverse the trail at Wheat State Wine Co. in support of William Newton Hospital.
Posted in In The News on Apr 26, 2022