What You Need to Know About Peripheral Artery Disease (PAD)
Feb 01, 2023
In recognition of American Heart Month, William Newton Cardiology wants you to know about the importance of screening for peripheral artery disease (PAD). In the early stages, many people do not experience symptoms, which is why early detection through PAD screening is so important.
What is PAD (Peripheral Artery Disease)
PAD is a serious vascular condition affecting the lower extremities such as legs, ankles, or feet. PAD can develop when plaque builds up within the arteries that supply blood, oxygen, and nutrients to your legs. As less and less blood flow reaches the legs and feet, it can cause uncomfortable symptoms such as leg pain, aching, and even wounds. Over time, this plaque buildup causes the arteries to narrow, preventing oxygenated blood from reaching areas of the body. This condition is known as atherosclerosis.
Risk Factors
Recognizing risk factors is the first step. Untreated PAD can lead to complications including non-healing wounds and amputation. These risk factors include:
Smoking
High blood pressure
High cholesterol
Diabetes
Poor diet
Over 60 years of age
Symptoms
Many people with PAD are asymptomatic, but there are several common symptoms. Patients may have a few or none of these symptoms in the lower extremities. If you have PAD, you may experience the following symptoms:
Difficulty walking or climbing stairs due to leg pain, cramping, and weakness
Leg numbness, weakness, heaviness
Painful leg cramping especially after exercise
Discomfort that stops at rest
Resting leg pain or restlessness at night
Cold feet or toes or burning sensations/aching of feet and toes
Poor toenail or leg hair growth
Dry and discolored skin
Hair loss
Chronic sores
Slow or non-healing wounds
Temperature changes in one leg compared to the other
What if I have these symptoms or have been diagnosed with PAD?
See your primary care provider and/or a cardiologist for assessment and treatment.
Dr. Ryan Beard, William Newton Cardiology, is accepting new patients and is ready to help.
Treatments (depending on your provider's findings):
Medications
Endovascular procedures (treatment within the blood vessels via small incisions and use of catheters within the vessel)
Surgical options
Now you know what you need to know about PAD. Have Concerns? Schedule a PAD screening.
Schedule your PAD screening by calling William Newton Cardiology at 620-222-6264. Their simple, non-invasive PAD test helps detect potential blood flow problems in about five minutes. It's as easy as placing a sensor on your finger and toe, and a report is then available for your provider to assess. All of us at William Newton Hospital want you to stay healthy by knowing what you need to know about PAD!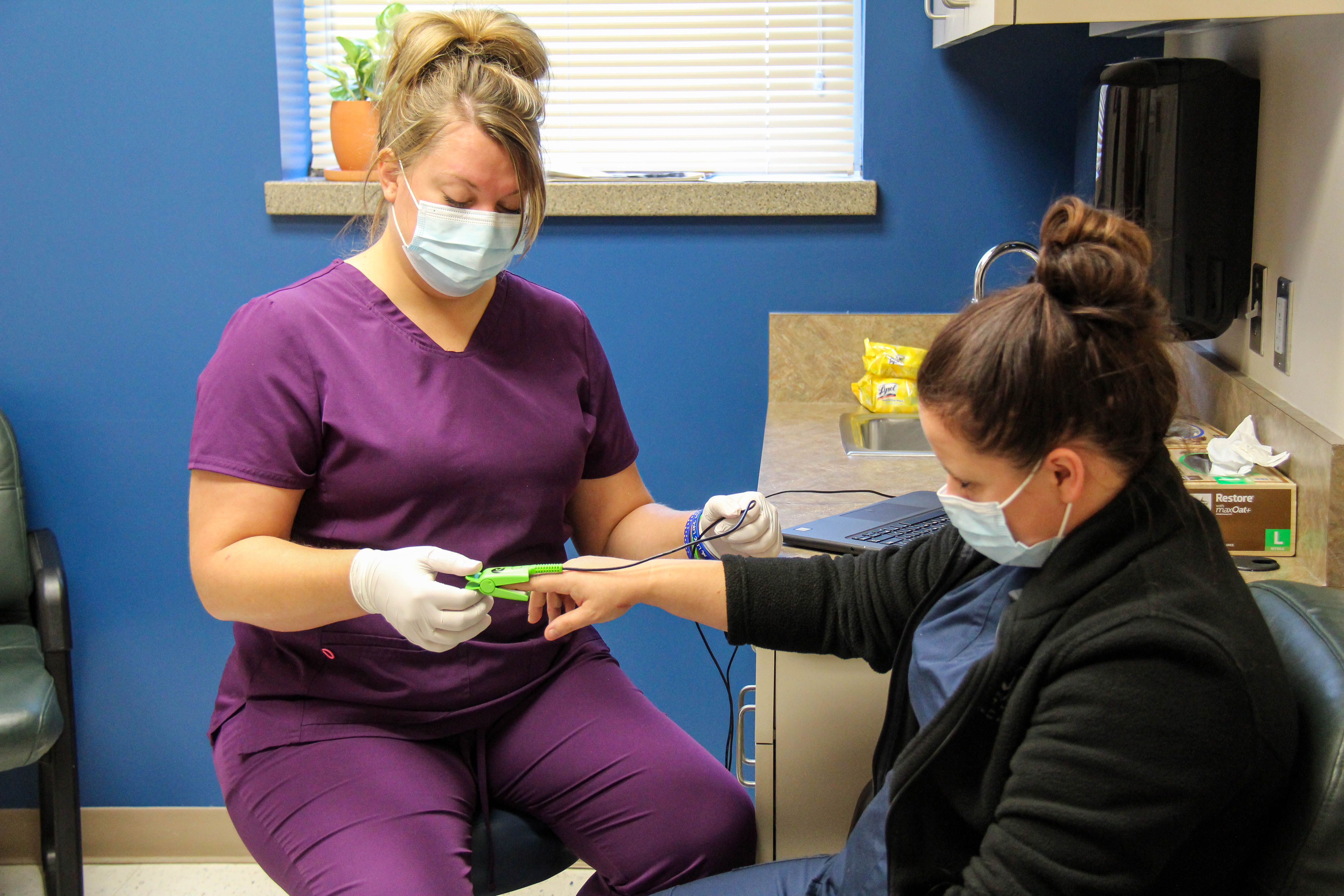 In-Office PAD Screening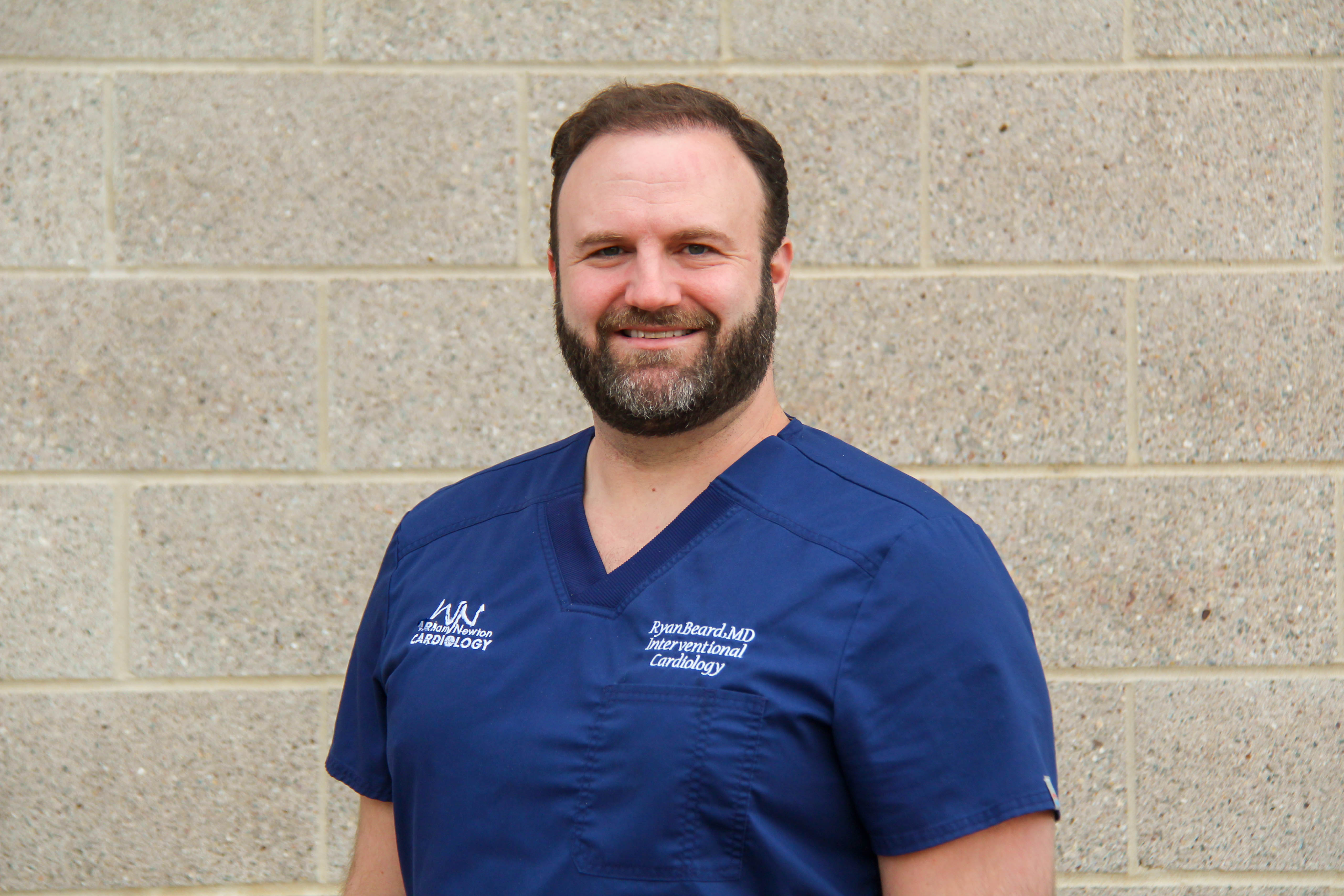 Ryan Beard, MD
William Newton Cardiology
Posted in Head-to-Toe Health , Weekend Check-Up Column on Feb 01, 2023