Surviving Sepsis
Sep 09, 2020
By Arturo Mendoza, WNH Marketing Intern
Do you know that sepsis is the leading cause of death in U.S. hospitals? During September's Sepsis Awareness Month, William Newton Hospital would like to share some quick facts about sepsis and a real-life story of the harm it can cause to patients.
---
Sepsis occurs when the body's response to an infection injures its own tissues and organs. It may lead to shock, multiple organ failure, and death, especially if not recognized early and treated promptly. The following symptoms might indicate sepsis: fever, chills, difficult or rapid breathing, low urine output, low blood pressure, altered mental state, and confusion.
Two grateful members of the Cowley County community were delighted to write in and share their experiences with us. The story began in 2019 when Allan Norton was admitted to the emergency room for septic shock. This incident was the second time within a few months that Allan had been to William Newton Hospital in critical condition with sepsis. Allan had a temperature of 104 F, severe sweating, and confusion, prompting Allan's wife Susan to dial 911.
"[The first responders] told me immediately he was very critical," Susan wrote. The sepsis reached his bloodstream and had begun attacking his vital organs. Allan was rushed to William Newton Hospital and remained there for ten days.
Susan described this event in her heartfelt letter to the hospital:
The hospital staff did constant tests and were trying to keep my husband, Allan, alive. They worked so diligently and worked closely with the other doctors. It was likely that Allan could have died every day while suffering from the effects of sepsis. The physicians had many discussions about it with my son Michael and me. To have sepsis more than once is very rare, and many people do not survive. But our doctors persisted and found the source of the infection in Allan's body. They found the place the sepsis was breeding, dealt with it, and saved Allan's life.
We cannot acknowledge everyone involved, but the teamwork of the staff was amazing. The patients are not just a statistic – the medical caregivers have amazing compassion for their patients. The medical care was awesome. The caring and compassion was amazing. We are so blessed to have such a wonderful hospital in our community.
William Newton Hospital is grateful to have such kind words written to us and would like to thank the Norton family for sharing their story.
The national average percentage of patients who have received appropriate care for severe sepsis and septic shock is 59 percent. The Kansas average is 60 percent, whereas William Newton Hospital's average is 81 percent.
Cowley College student Arturo Mendoza is a marketing intern at William Newton Hospital. If you have comments or story ideas, call 620-221-2300, ext. 1113, or e-mail.
The "Weekend Check-Up" is a regular health column published in the Cowley Courier Traveler penned by employees and friends of William Newton Hospital.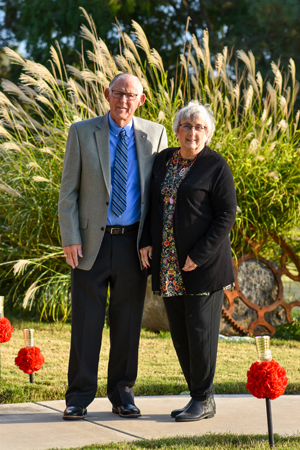 Allan and Susan Norton
Attending the WNHF Gala in 2019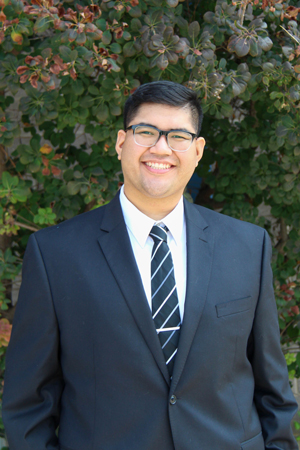 Arturo Mendoza
Author
Posted in Weekend Check-Up Column on Sep 09, 2020