Staying Close to Home for Stroke Care
Feb 28, 2023
By Cassie Stein, BSN, RN, EMT, William Newton Hospital ER Manager
Rural life is not something that everyone would choose. Many grow up in a rural setting and select to stay while others find themselves a transplant. One of the many challenges of living in a rural area can be the limited resources available, particularly for specialty medical care. While Cowley County residents are fortunate to have access to many services such as podiatry care and cardiology services among many others, there are still many services that remain in the urban setting.
Scotty the Stroke Bot
In October, William Newton Hospital partnered with HCA Healthcare to bring telehealth options for stroke care and neurology services. The telehealth bot, named Scotty, resides in the emergency department and provides 24-hour services for advanced stroke assessment, treatment, and neurological consultation. This service provides an extra level of support to local providers in assessing and treating conditions that once required a patient to be transferred to a larger facility away from family and their support system.
The goal is to provide advanced consultation care closer to home. Scotty provides, when permissible, an option for patients and their families to stay closer to their local support system, while William Newton Hospital's on-site hospitalist and providers can reach out for advanced guidance and support for the care of the patient.
Signs of a Stroke
While having services in the community is a huge advancement for the care of Cowley County and surrounding areas, it is important for everyone to learn the signs of stroke. The earlier the signs are recognized and medical care is received the increased chances for an improved outcome. We encourage you to remember to be "FAST" when thinking about a possible stroke. Symptoms such as:
Facial drooping,
Arm weakness, and
Speech difficulty, mean it's
Time to call 911.
Other possible indicators are a sudden onset of numbness, confusion, all or partial loss of vision, balance and coordination issues, or a sudden severe headache.
Bridging the Gap for Rural Residents
Rural residents are 40 percent more likely to develop heart disease, at a 30 percent increased risk of a stroke, and live three years less on average than those who live in an urban area. William Newton Hospital is partnering with the American Heart Association to help decrease the gap. The Get with the Guidelines® program is currently provided at no cost to rural facilities such as William Newton Hospital. It helps hospitals improve patient care by increasing compliance measures and bringing up-to-date information on changes and guidelines.
While those of us who live in Cowley County understand that rural life has its challenges, William Newton Hospital wants to address those challenges head-on and provide advanced-level care and resources to the communities we serve.
Editor's Note: This article was submitted by William Newton Hospital for the Cowley CourierTraveler Health & Wellness Guide published February 25, 2023.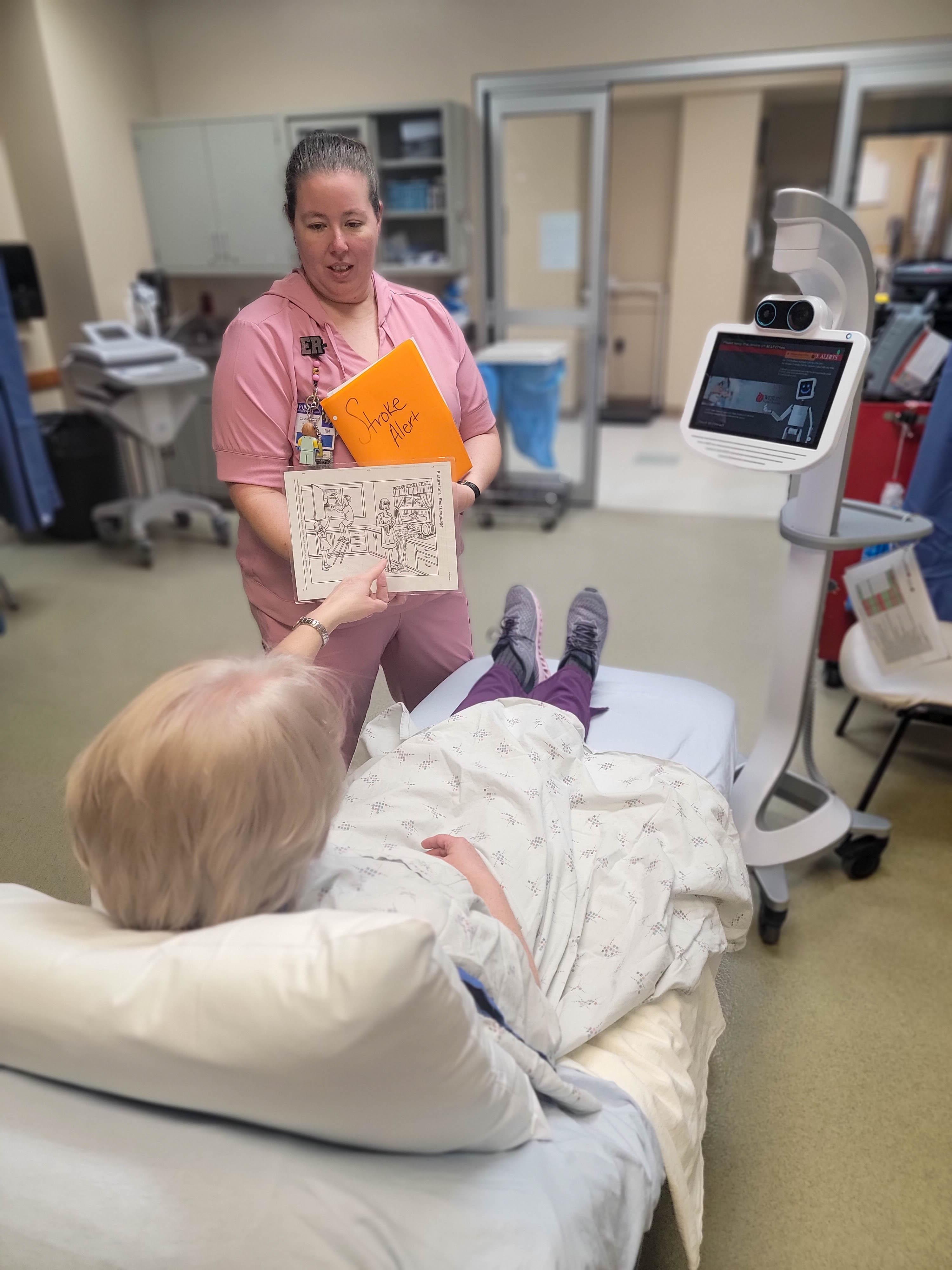 ER Manager Cassie Stein uses the stroke bot with a patient in the emergency department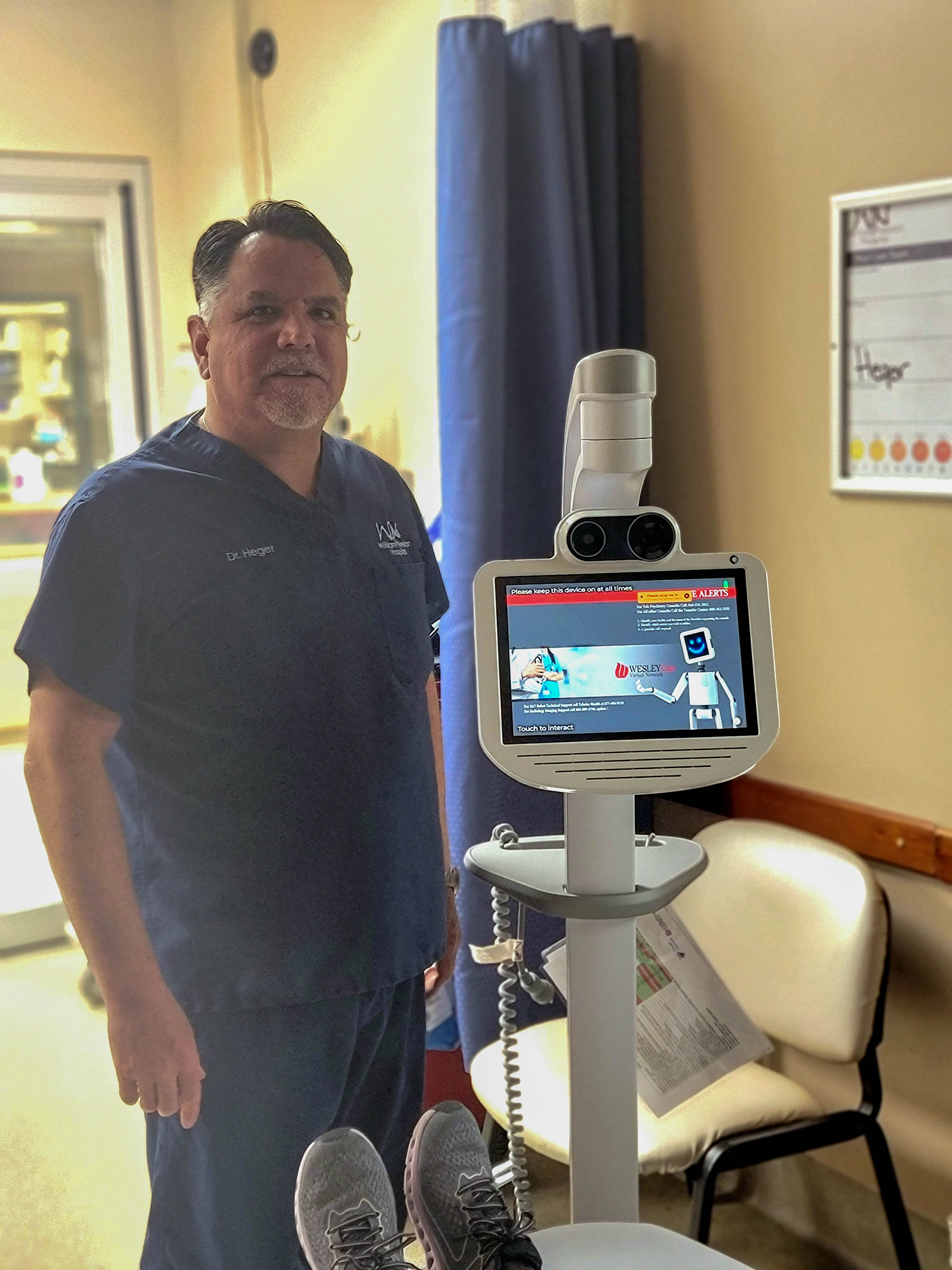 Emergency Department Medical Director Dr. Rodrick Heger shows of the new Stroke Bot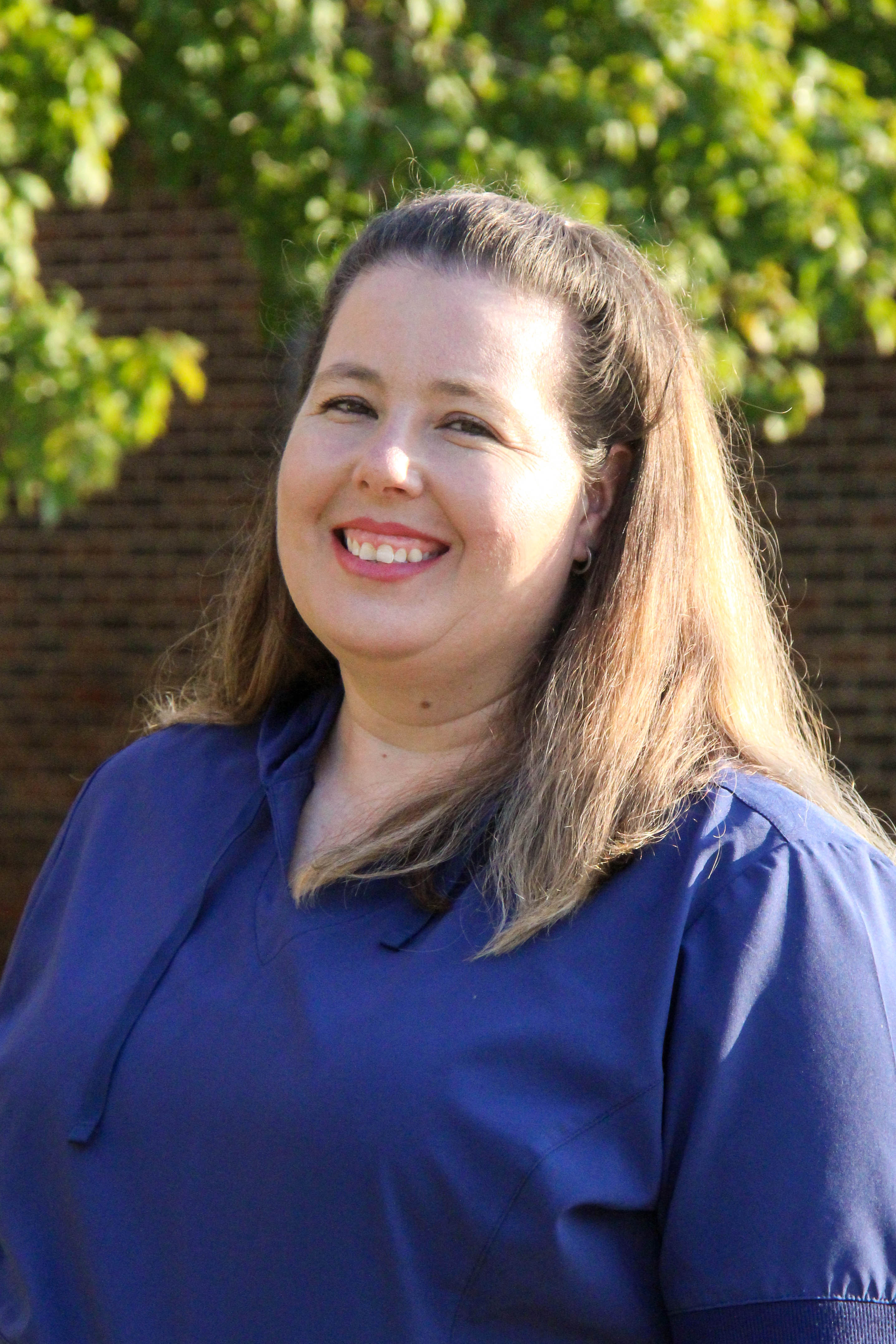 Cassie Stein, BSN, RN, EMT
William Newton Hospital ER Manager
Posted in In The News on Feb 28, 2023