Communities Talk Rural Health
Feb 07, 2023
The inaugural sessions of the Radcliff Lecture Series on Rural Health took place on Thursday at the Physicians Pavilion in Winfield and on Friday at Aunt B's in Sedan. Hosted by William Newton Healthcare Foundation in conjunction with the Beats Go On community wellness initiative, Dr. Nancy W. Dickey, executive director of the Center for Optimizing Rural Health, spoke to over 100 attendees on the importance of different entities working together to bolster access to health and wellness resources in rural areas.
"If you're not growing and changing, you're dying," emphasized Dickey during Thursday's presentation. "That's why in rural communities, relationships are extremely important. Communities need hospitals, and hospitals need communities, and at some point, we ALL need healthcare."
The Center for Optimizing Rural Health is a federally-funded program with 16 participating Kansas health centers including neighboring hospitals Patterson Health Center, Sedan City Hospital, and Sumner County Hospital District No. 1. Dickey is a primary care and rural medicine professor at the Texas A&M School of Medicine and was the first woman to be elected president of the American Medical Association.
In her current role, Dickey is a champion for access to quality healthcare in rural communities across the nation. During her presentation, she illuminated the challenges of the rural healthcare business model for the audience.
"There are several physicians here today, but I know there are community members too. Some of you must be car salesmen or grocers. If grocers were told they would have to sell steaks at half the price it costs to buy them, they would stop selling steaks. That's what's happening in healthcare. Providers are getting paid at a fraction of the going rate. On top of that, rural healthcare providers are often paid less because of the perception that it costs less to provide care in a rural area. That's not always the case."
Dickey also addressed recruiting skilled healthcare providers to rural areas.
"One of the biggest challenges small hospitals have is recruiting staff. I work with hospitals that have an MRI but can't use it because they can't find a tech to run the machine."
She emphasized the importance of a community's role in recruitment.
"I can tell you've done a remarkable job just by the number of physicians you have on your medical staff. But for the most part, a hospital is a hospital is a hospital. If you want to recruit healthcare workers, you have to sell the COMMUNITY. Part of your job is to sell what a great place this is to live."
Dickey also talked about leveraging relationships within the community to assist with recruitment and praised the growing Beats Go On and Downtown Doc Walks programs that educate the public and celebrate partnerships.
"It's not just about fundraising…but fundraising is important too. Rural hospitals get paid a fraction of what the big hospitals get paid for doing pretty much the same thing. Philanthropy can help fund those bigger improvement projects. Communities invest in hospitals because hospitals invest in us."
The Winfield session included a panel of local healthcare experts including K. Daniel Miller, DO, Renee Price, PharmD, Aaron Sutton, BS, EMTP-IC, and Cassie Stein, BSN, RN, EMT. The group discussed the challenges of getting back to normal operations post-COVID, engaging with the community to meet social needs, the demand for more specialists, particularly in psychiatry, and the increasing use of telemedicine to access specialty care when it is not available locally.
The panelists each reflected on Dr. Dickey's presentation:
Sutton, who represents Wesley Medical Center as the trauma outreach coordinator, said his group facilitates access to specialists in rural communities through programs like telestroke, which is now in place at William Newton Hospital. "It is our goal to keep patients in their community with their support team, so everything that's been said here today, we're on board with."

"As a transplant from Oklahoma City, I have always been impressed by the quality of our healthcare here. We have great physicians in this community and great healthcare too," said Price, local pharmacist, business owner, and Winfield resident.

"Like Renee said, just because healthcare providers work in Wichita, doesn't mean they're better. The community should know just how good our clinicians are and how well we all work together," shared Miller, an obstetrician at Sunflower OB/GYN at William Newton Hospital.

"I come from a small town in western Kansas where getting someplace like Wichita is a five-hour round trip," said Stein, William Newton Hospital ER manager. She continued the conversation about healthcare providers working together. "One of the things I really appreciate, that I see here, is teamwork. When we need help, people come from across the hospital or different departments to lend a hand."
The Radcliff Lecture Series on Rural Health was made possible through generous funding from Paula Radcliff, with lunch provided by Rodger and Marcie Steffen. Radcliff is co-chair of the Beats Go On initiative aimed at providing wellness education and fostering collaborative partnerships throughout our service area.
Learn more about the Beats Go On community wellness initiative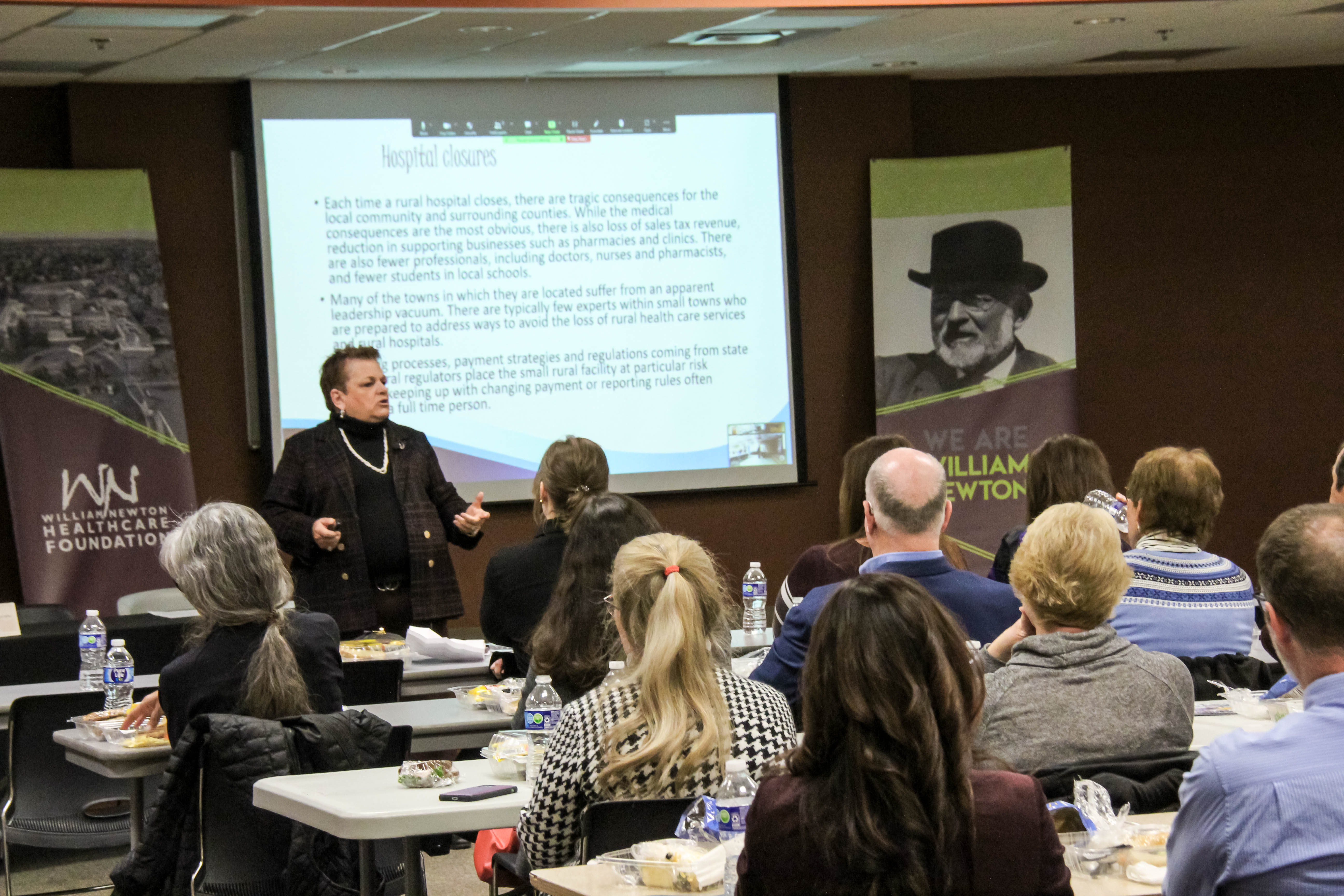 Dickey presents in Winfield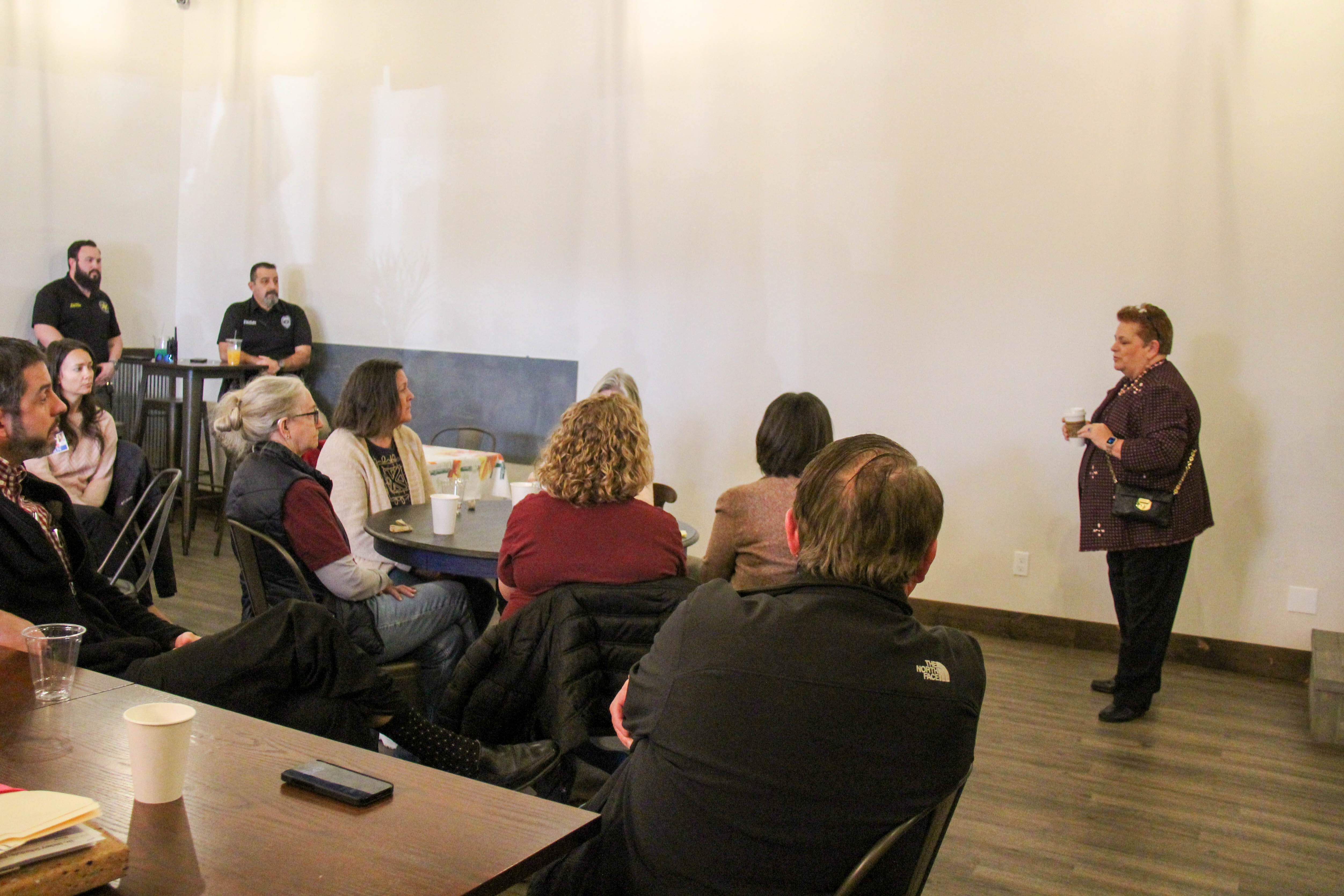 Sedan hears from Dr. Dickey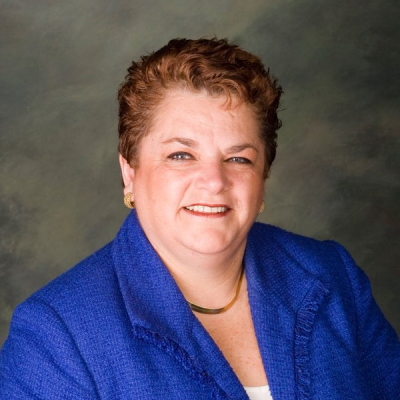 Dr. Nancy W. Dickey
Posted in In The News on Feb 07, 2023