Physical Therapy's Rich History in Winfield
Oct 23, 2021
By Lynda Lange, PT
To recognize October's National Physical Therapy Month, I'd like to share about the field's early beginnings in the state of Kansas connected to a Winfield resident.
Tres Kill was from Winfield. Her physical therapy license number was number one. She developed the initial program here at William Newton Hospital along with programs at St. Mary's Hospital and Winfield State Hospital and Training Center.
Richard K. Wortman wrote about Kill. His article can be found in the Cowley County Heritage book on page 216. Here is an excerpt:
"Theresa (Tres) Magdalena Kill was born January 26, 1903, in Elk Falls, Elk County, Kansas…
Tres first met Dr. H.L. Snyder (The first Snyder to practice medicine in Cowley County) in 1908 when her brothers, Frank and Fred, had pneumonia. The family brought in a special nurse from Winfield, Annie Coffey, and used local doctors, who gave up on Frank. Her father called Dr. Snyder, who came over on the train. Dr. Snyder thought he could save young Frank if he could move him by train to St. Mary's in Winfield where he could operate. Frank rode in the baggage car. Dr. Snyder operated - draining the lungs - and saved Frank.
Being the oldest daughter, Tres became her mother's right hand - keeping house and nursing the other children. Elk Falls had a two-year high school. Tres was allowed to finish high school at Mount Carmel Academy, Wichita.
In 1924, Tres decided her vocation should be nursing. Her grandfather, M. Keefe, aided her to achieve this. She took the three-year training course at St. Francis Hospital, Wichita, graduating in 1927. Dr. Snyder again entered her life by calling upon her to be "Special Nurse" to a patient at St. Mary's. She came to St. Mary's Hospital in Winfield and worked there until 1931 when she was accepted for advanced training in physical therapy at Harvard Medical College in Boston. This was the only course females were allowed to take at Harvard. While there she lectured at Wellesley College on posture. Upon graduation she became the first registered physical therapist in Kansas.
She returned to St. Mary's Hospital and worked there until 1934 when she contracted tuberculosis. Tres returned to the family home to rest and recuperate, and then went to work for the Winfield State Hospital and Training Center. Due to her program, this became the first state hospital in the United States to offer physical therapy services for [those with mental illness]. Her program was used as a standard for developing similar programs throughout the U.S. Tres was considered to be a member of the KU staff when Kansas University used her methods to develop an observation program for physical therapy.
Tres Kill entered the Army Nurse Corps during World War II and served at Camp Crowder, Missouri, before returning to work at Winfield State Hospital and Training Center.
Over the years Tres established physical therapy departments at St. Mary's Hospital, Snyder Clinic, and William Newton Hospital…"
The William Newton Hospital Rehabilitation Services team today proudly shares over 125 years of combined service at the hospital, with some therapists calling WNH home for 30 years. The rehab team offers one-on-one individualized treatment sessions in physical, occupational, and speech-language disciplines in inpatient, skilled, outpatient, and home health settings.
In addition, the opening of the H. L. Snyder Medical Foundation Surgery Center in January 2020 at William Newton Hospital bolsters Winfield's rich history in healthcare.
The goal of any physical therapist is to optimize a patient's ability to function by addressing prevention, wellness, and rehabilitation. Now, more than ever, it's important to acknowledge this ever-changing field and its role in leading a healthy life. Talk to your doctor to see if rehabilitation services can help you improve your quality of life.
The photo of Tres Kill is scanned from Cowley County Historical Society archives.
Lynda Lange, PT is the Director of Rehabilitation Services at William Newton Hospital. If you have comments or story ideas, call 620-221-2300, ext. 1113.
The "Weekend Check-Up" is a regular health column published in the Cowley Courier Traveler penned by employees and friends of William Newton Hospital.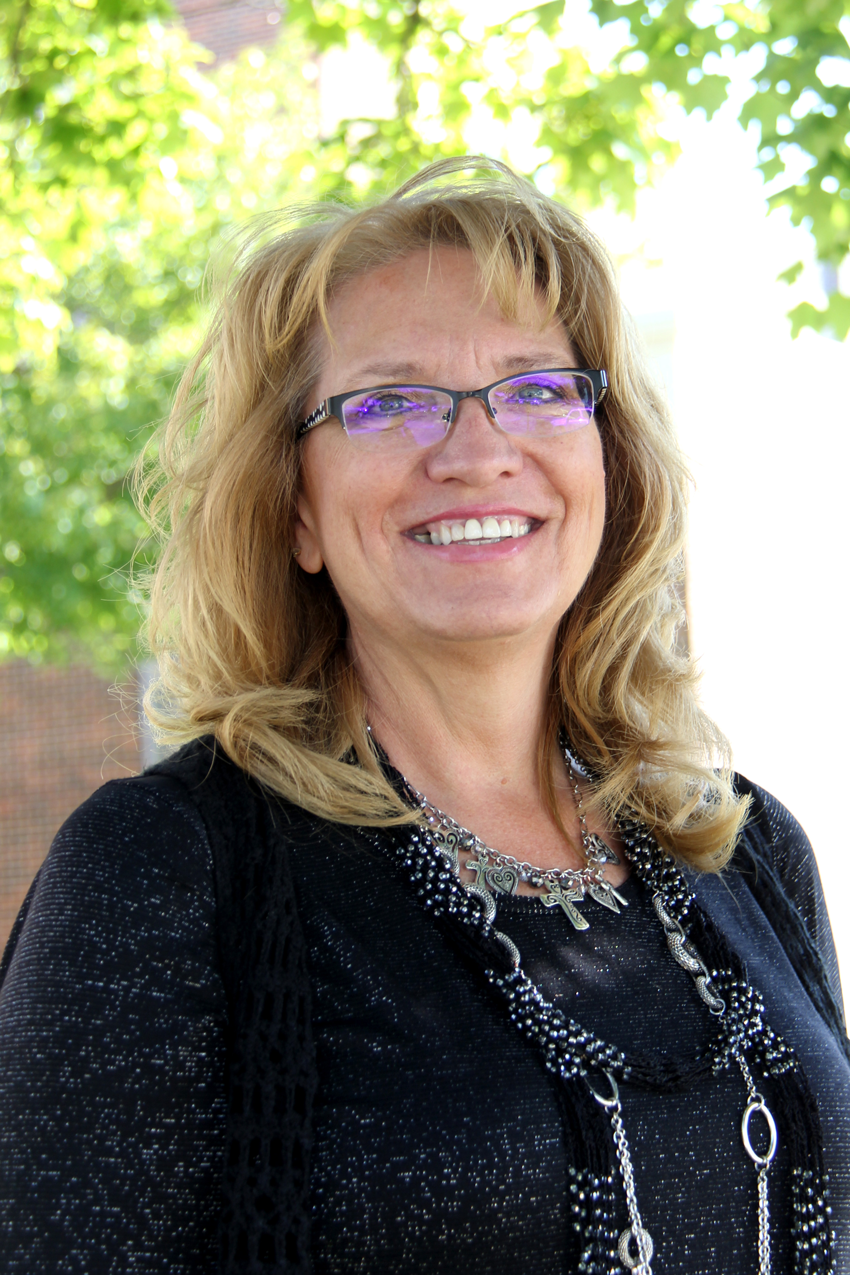 Lynda Lange, PT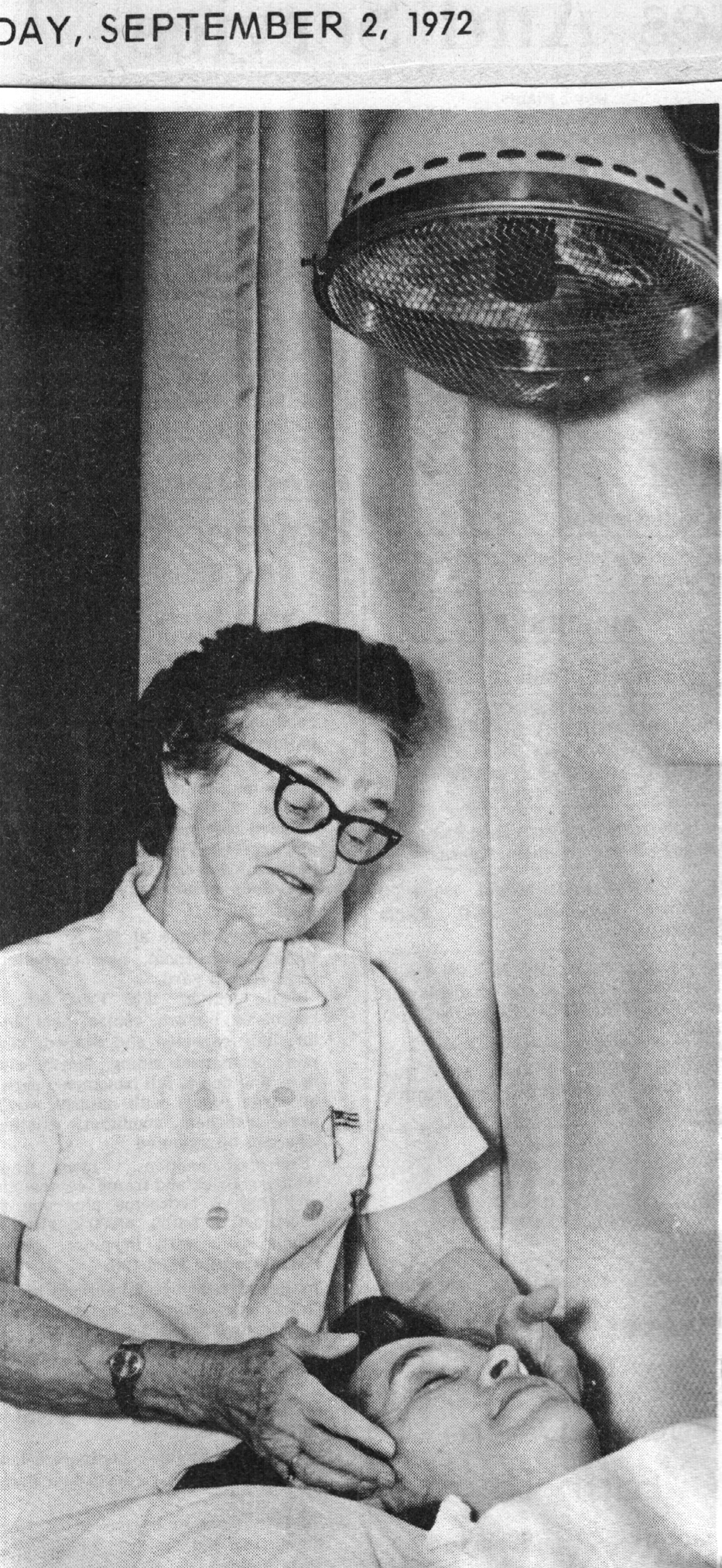 Tres Kill in 1972
Posted in Weekend Check-Up Column on Oct 23, 2021