Junebug Jog & Ride Slated for June 10
May 19, 2023
Registration is open for the Winfield community's 34th annual Junebug Jog & Ride events on Saturday, June 10 hosted by William Newton Hospital, Winfield Recreation Commission, and Walnut Valley Outpost.
With the addition of the cycling event, more than 250 participants of all ages joined for the 5k, 1-mile, Jr. Dash, and 18-mile ride in 2022.
"Whether you're just getting started running or biking, or striving to take home a placer's medal, the Junebug Jog & Ride is designed to have something for everyone," says William Newton Hospital's Sarah Johnson, race coordinator. "Participants from three to 83 can enjoy a run, walk, bike, or stroll."
The family-friendly events begin and end near the main entrance of Winfield High School. The 5k course includes the iconic turnaround point at the Kansas Veterans Home. The Jr. Junebug races will take place at the Joe Vann track.
The 18-mile cycle with paved and gravel options begins at 7:50 a.m. The turnaround point is the historic water well at New Salem. E-bikes are allowed but are not eligible for placer medals.
The 5k begins at 8:00 a.m., and the 1-mile begins at 8:10 a.m. Race perks for the cycle, 5k, and 1-mile events include a t-shirt, race bib, and free finish line photos printed and mailed.
The Jr. Junebug 100-meter dash for ages eight and under begins at 9:00 a.m. Race perks for the Jr. event include a race bib, medal, and a sweet surprise. A t-shirt can be purchased for an additional fee. This event is not timed.
Snacks and refreshments will be served at the finish line. Door prize drawings for all timed events occur after the race events.
Race-day registration is welcome. To guarantee a shirt on race day, pre-register by May 25 online at or in person at the Winfield Recreation Commission.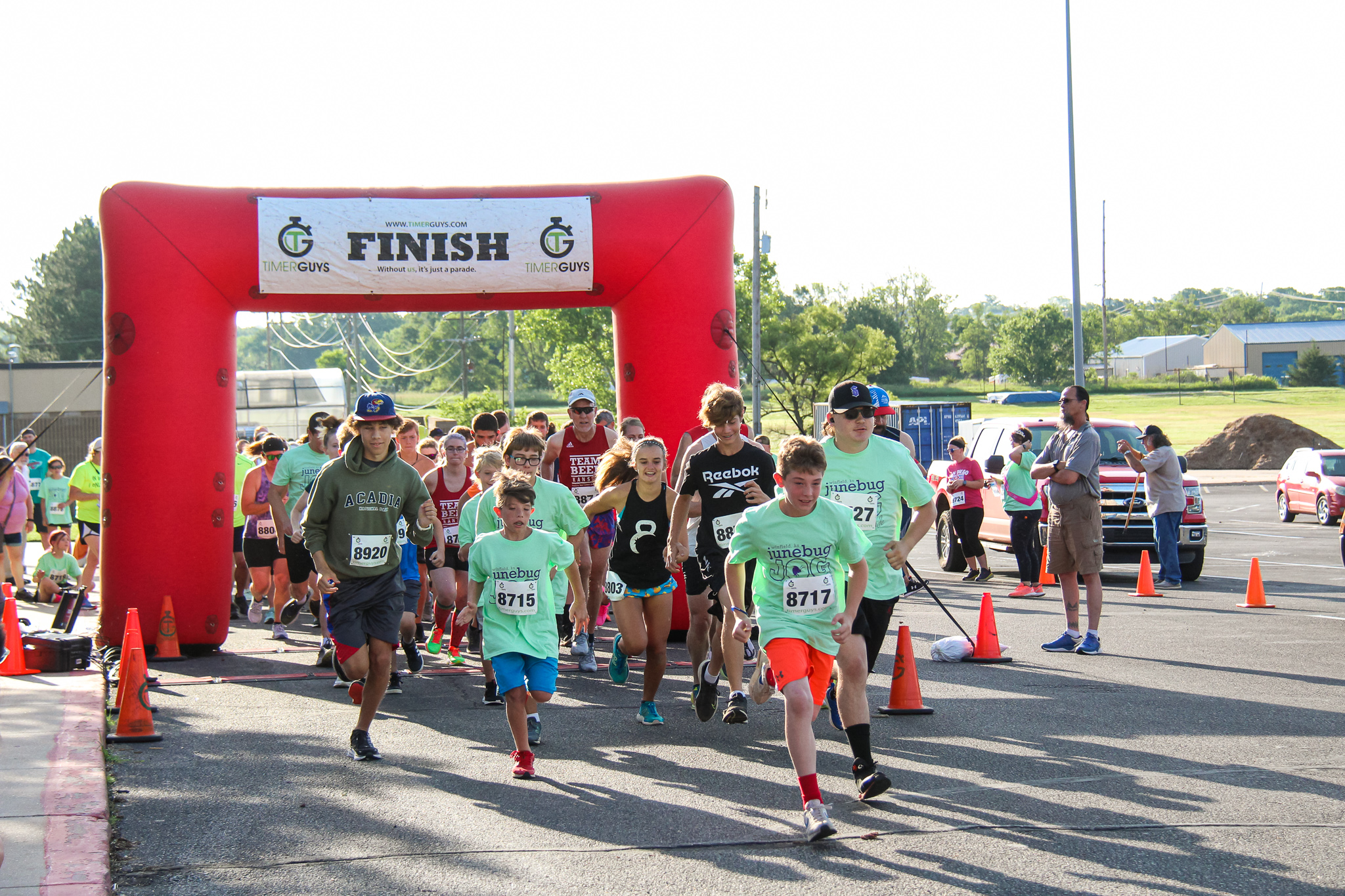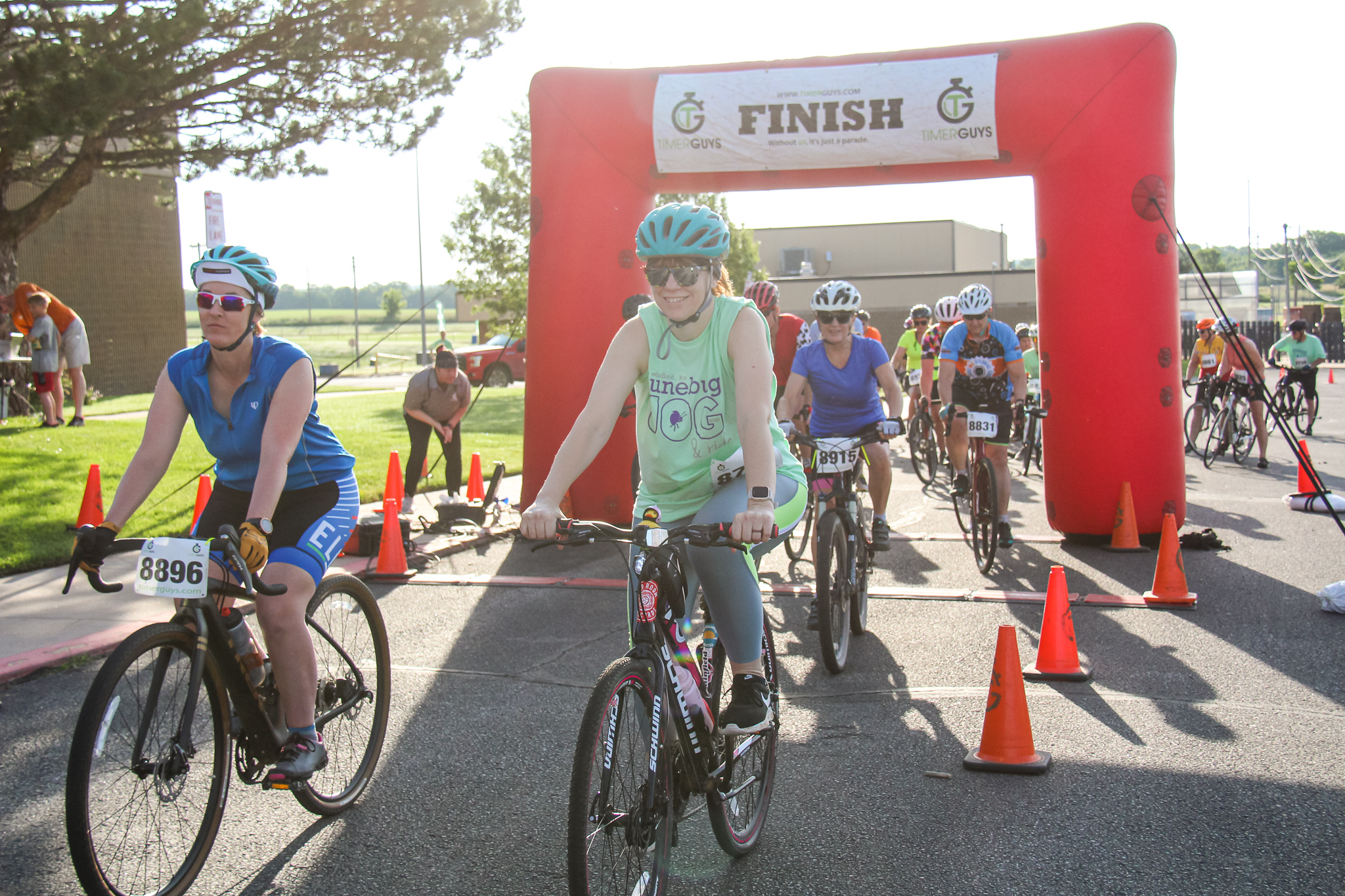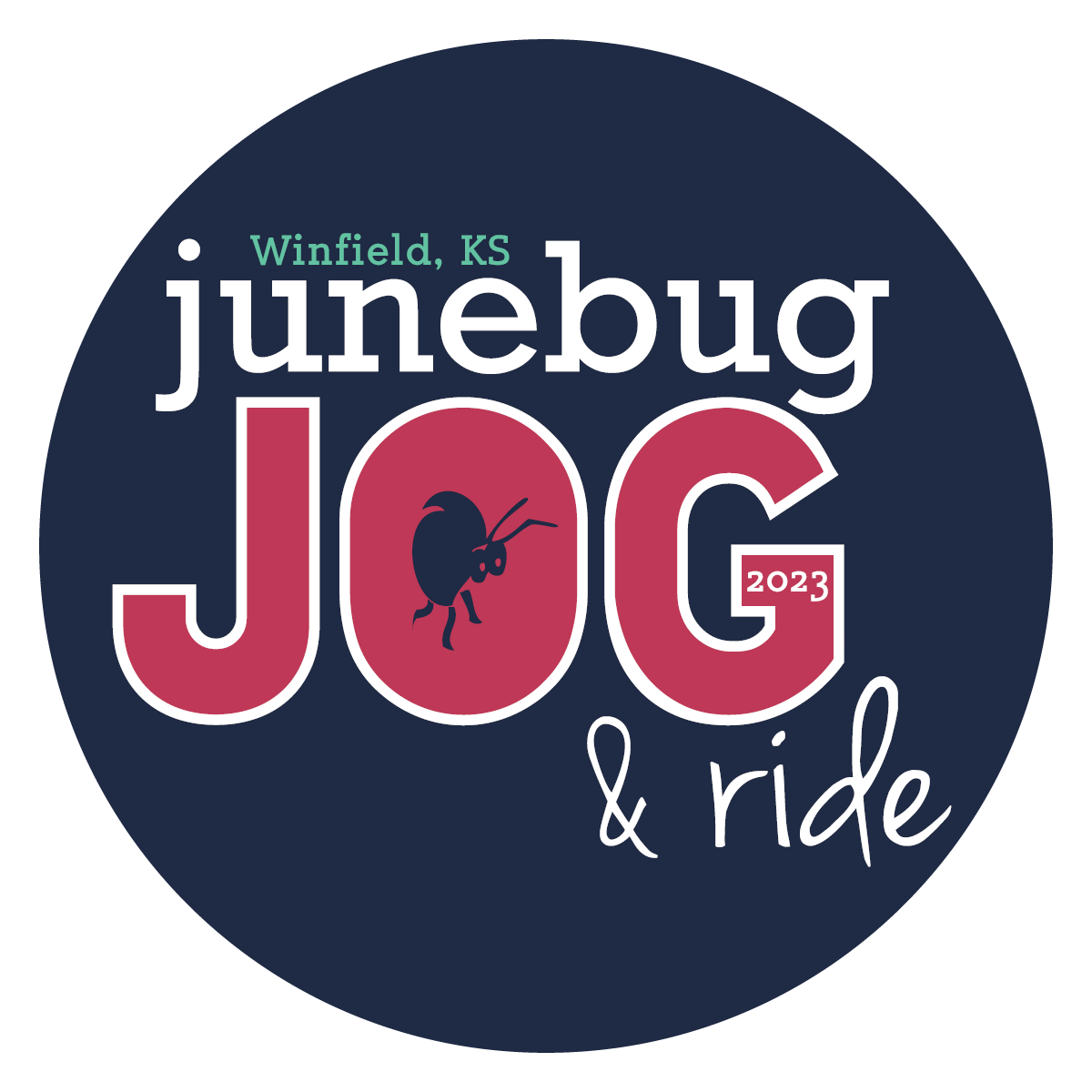 Posted in In The News on May 19, 2023