Life-Saving Skills Taught at Community CPR Event
Feb 15, 2023
Last Friday, William Newton Hospital, USD 465, and Winfield Fire/EMS, hosted a free community-wide CPR (cardiopulmonary resuscitation) certification event at Baden Square in Winfield.
"Our goal is to increase the level of life-saving knowledge out in the community," says William Newton Hospital's Clinical Education & Professional Development Coordinator Melanie Burnett, MSN, RN. "The more people who know CPR and how to operate an AED, the better chance of having a good outcome when a friend, coworker, teammate, or loved one suffers a cardiac event."
Between two sessions, 68 professionals and community members were certified by the American Heart Association. The ages of the participants ranged from 16 to 80. At least five area employers sent staff to the training.
The CPR event is among the programs implemented by the William Newton Healthcare Foundation's Beats Go On community wellness initiative aimed at providing wellness education and fostering collaborative partnerships. Burnett is co-chair of Beats Go On alongside Paula Radcliff, whose contributions enabled participants to get certified at no cost.
"I am excited that our community is recognizing the importance of CPR training to saving many lives each year. We are dedicated to providing instruction and supplies to support these efforts," says Radcliff, a local rancher and business owner, who served the region for 27 years as an emergency medical technician at William Newton Hospital.
CPR instructor, retired USD 465 nurse, and Beats Go On committee member Lorri Greenlee, MHCL, BSN, RN shared her gratitude to Radcliff and the entities who worked together to provide equipment and instructors for the event.
"This community-wide training was made possible by the hospital, Winfield High School, Winfield Fire/EMS, Cowley College EMS, and Udall Fire. Thank you to these organizations and thank you Paula for your vision and generosity."
William Newton Hospital offers monthly CPR classes for healthcare providers and the public, which typically cost $30 for non-hospital employees. The next regular CPR certification class is scheduled for Saturday, March 11. For more information, contact Burnett at 620-222-6254.
Register online with William Newton Hospital
Learn more about the Beats Go On community wellness initiative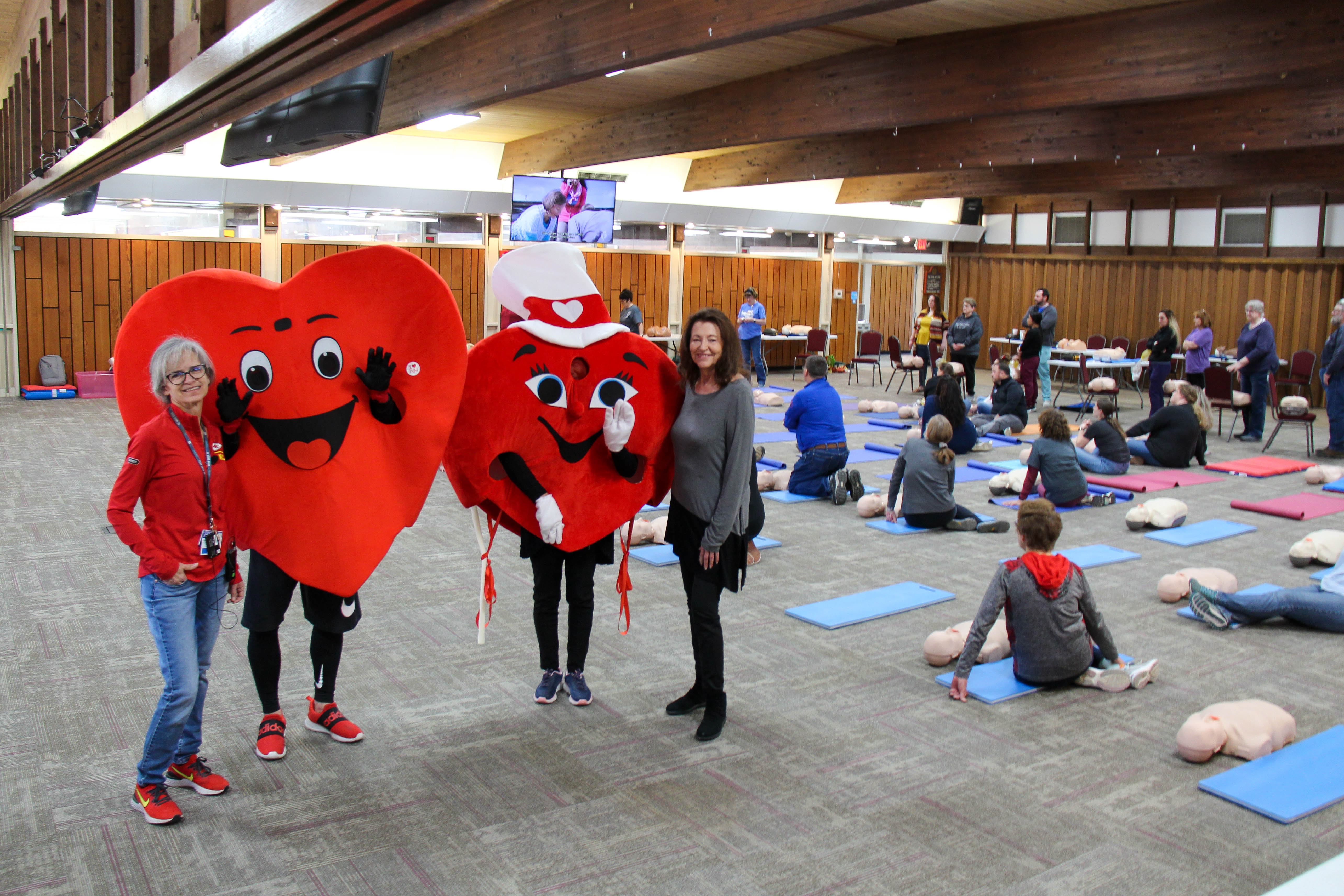 Standing with the two Beats Go On mascots Willy & Mary Beat, co-chairs Mel Burnett (left) and Paula Radcliff (right) proudly host participants in the community-wide CPR training at Baden Square.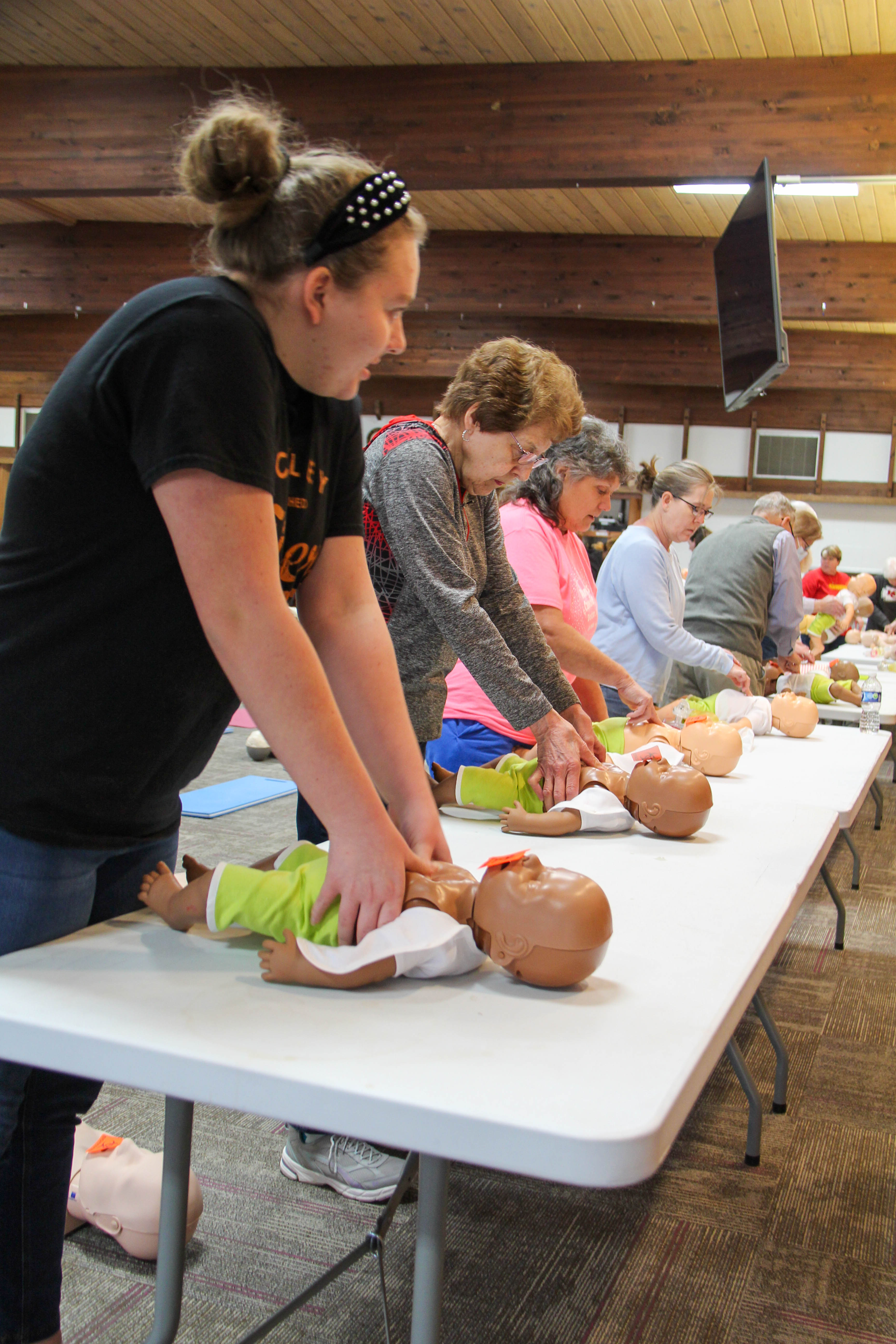 Participants line up to practice infant CPR at the community-wide training at Baden Square in Winfield.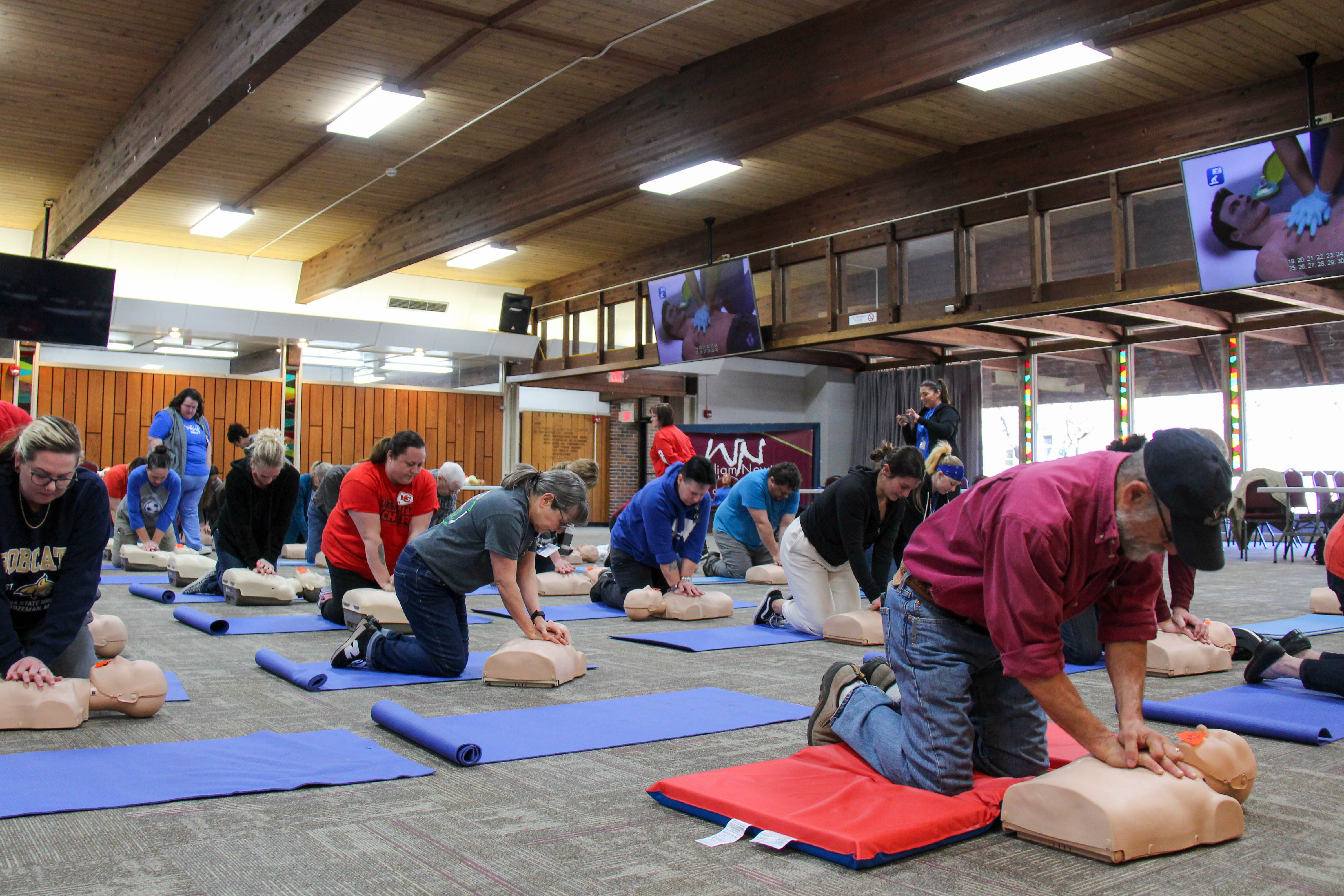 Nearly 70 professionals and community members were certified in CPR last Friday at Baden Square as part of the Beats Go On community wellness initiative.
Posted in In The News on Feb 15, 2023