Celebrate Occupational Therapy Month
Mar 31, 2022
By Heather McLaughlin, OTR/L, William Newton Hospital Occupational Therapist with contributions from Sarah Johnson, MBA, William Newton Hospital Director of Strategy, Marketing & Communications
April's Occupational Therapy Month celebrates the holistic approach that occupational therapy (OT) has brought to healthcare. The American Occupational Therapy Association describes OT as a science-driven and evidence-based profession that enables people of all ages to participate in daily living or live better with injury, illness, or disability. Occupational therapists design strategies for everyday living and customize environments to develop and maximize potential.
William Newton Hospital in Winfield has a registered Occupational Therapist, Heather McLaughlin, OTR/L, and a Certified Occupational Therapy Assistant, Juliet Abdallah-Woodall, COTA/L, on staff. The OT staff provides inpatient, outpatient, and home health services to residents of Cowley, western Chautauqua, eastern Sumner, and southwest Elk Counties.
The team's focus is on maximizing functional independence through a variety of treatment methods and clinical experience. Patients are treated from childhood through adulthood with a variety of conditions including neurological conditions, stroke, arthritis, fracture, upper extremity surgical aftercare, cumulative trauma, and much more. Services include:
Upper extremity rehabilitation, including hand therapy
Custom upper extremity splint fabrication and orthosis recommendations
Manual therapy and instrument-assisted soft tissue mobilization techniques including Graston Technique
Individualized training in everyday living skills to include self-care and home management
Low vision modifications and visual perceptual training
Power and manual wheelchair assessments and specialized seating recommendations
Home safety assessments and specialized adaptive equipment training
To learn more or schedule an appointment please contact WNH Rehabilitation Services at 620-222-6215. A physician's order is needed to perform a skilled evaluation and customized treatment plan for a patient's specific needs.
McLaughlin was named Kansas Occupational Therapy Association's Occupational Therapist of the Year for 2021 in recognition of her role in growing the OT department and supporting the hospital for 22 years in WNH Rehabilitation Services.
The OT team says:
"We look forward to seeing how we can make your life better!"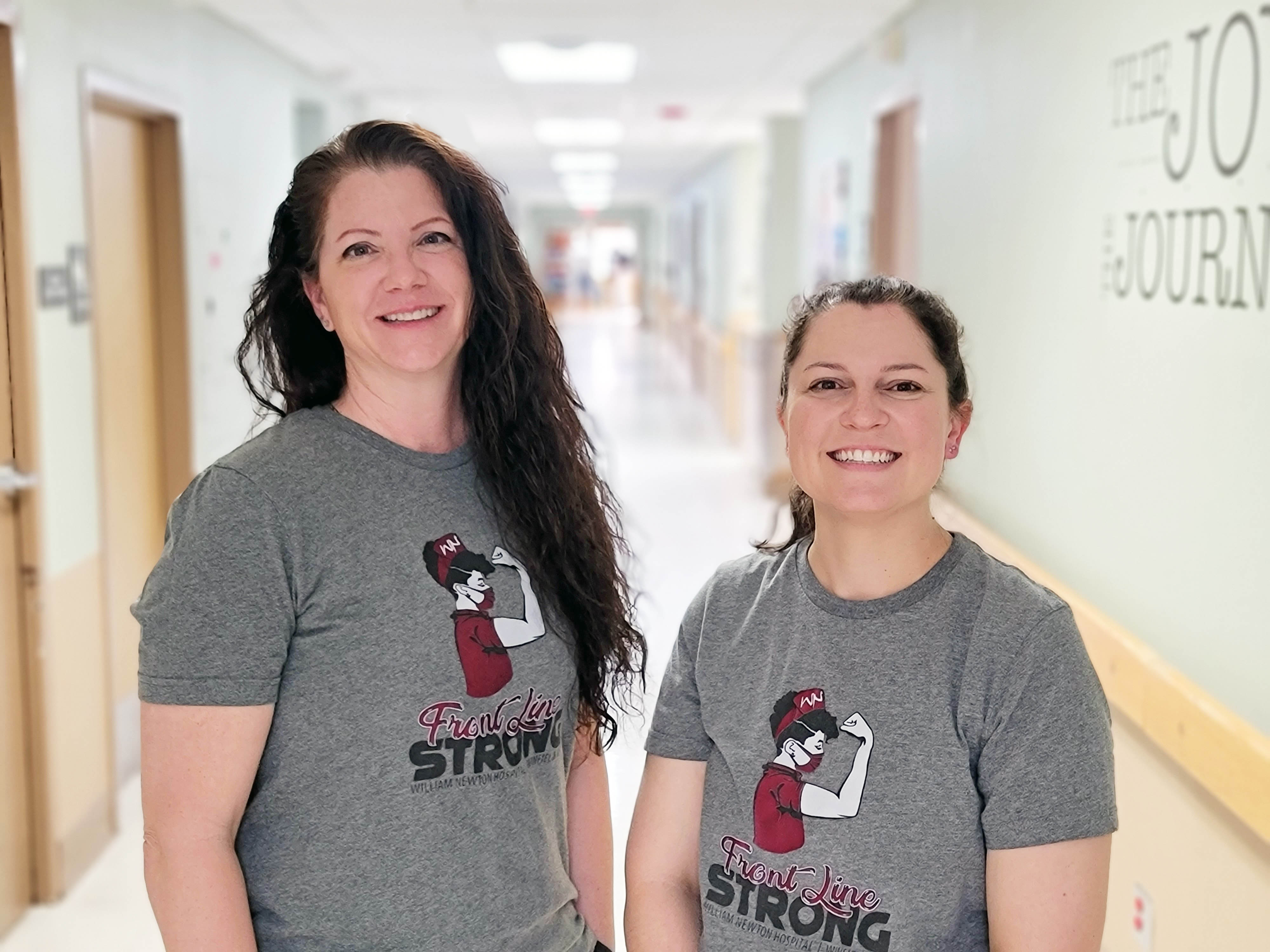 Occupational Therapy Team:
Heather McLaughlin, OTR/L (left) & Juliet Abdallah-Woodall, COTA/L (right)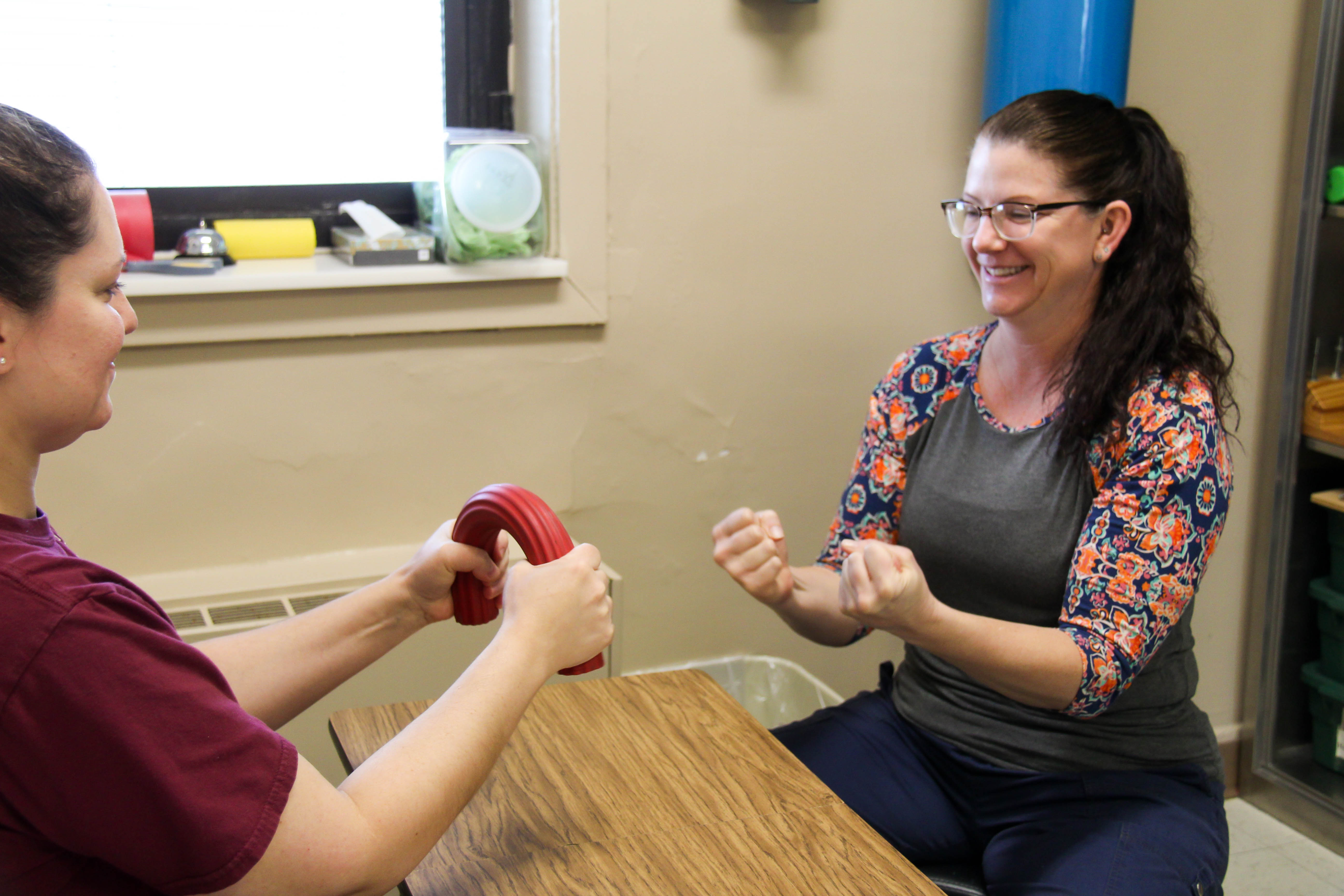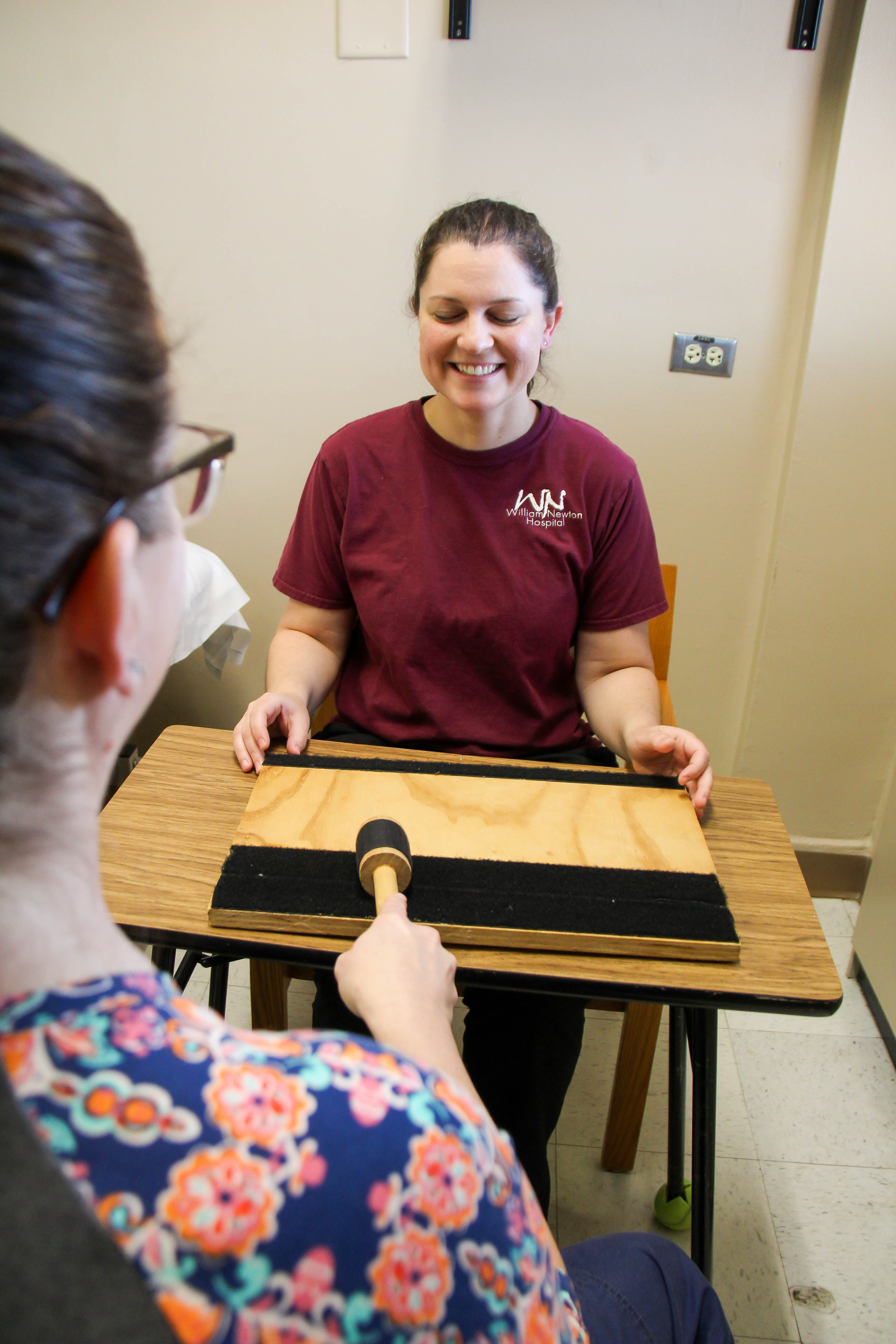 Posted in Weekend Check-Up Column on Mar 31, 2022