Cardiologist to Speak in Cedar Vale
Feb 02, 2023
As part of its ongoing rural health outreach at the Cedar Vale clinic and community wellness initiative Beats Go On, William Newton Hospital has partnered with The People's Place to bring board-certified interventional cardiologist Ryan Beard, MD to speak with the citizens of Cedar Vale. The event will be held at 12:15 p.m. on February 16 at 609 Cedar St. Light refreshments will be served.
"With increasing challenges facing our rural population in regard to healthcare access, it's imperative that our communities are well-informed. Due in part to declining access to immediate healthcare, residents of rural communities experience a much higher risk of developing heart disease compared to those who live in urban areas," says William Newton Cedar Vale Clinic Manager Josh Metzinger. "William Newton Hospital developed Beats Go On to help bridge the gap in this disparity and provide opportunities for cardiac education in our rural communities. Taking simple preventive measures can go a long way to reduce the risk of serious cardiac complications developing later in life."
Dr. Beard will cover a range of health topics and services offered at William Newton Cardiology in Winfield. During the session, attendees will hear about preventative health, services offered in the cardiology clinic and William Newton Hospital cath lab, and an introduction to a new service, TEE (transesophageal echocardiogram).
As part of the presentation, Dr. Beard and members of his cardiology team will share images and videos of actual cases, including what happens in your body during a cardiac catheterization procedure. A Q&A opportunity will follow the presentation.
Board-certified in cardiology, Dr. Beard is a Kansas native. He received his medical degree from the KU School of Medicine in 2008. After completing his residency and fellowship, he began practicing in Wichita as an interventional cardiologist in 2015. He joined William Newton Cardiology in September 2021 through a partnership with Heartland Cardiology of Wichita.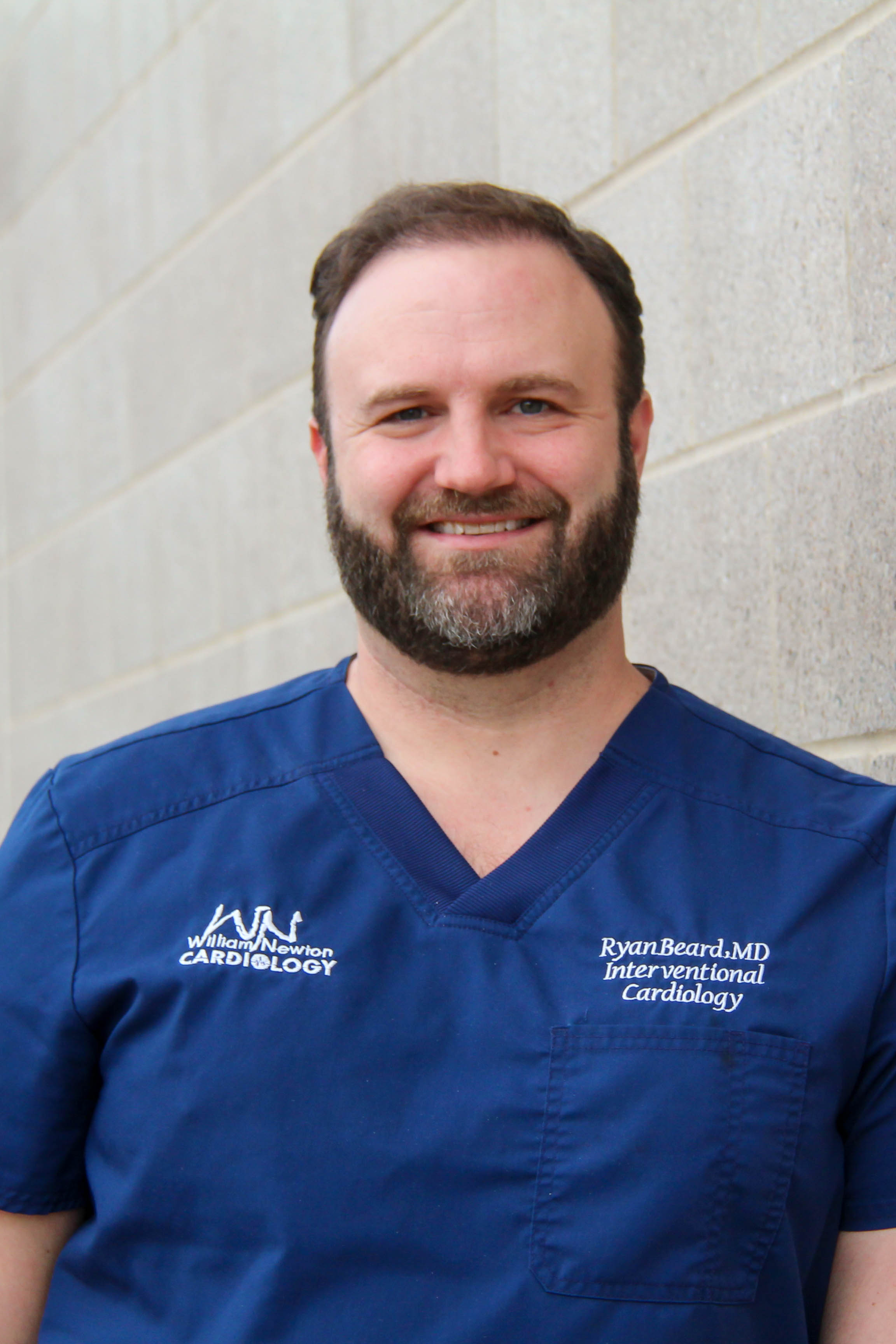 Ryan Beard, MD
William Newton Cardiology
Posted in In The News on Feb 02, 2023