Addressing changes to OB care in Cowley County
Mar 30, 2023
Recent announcements regarding changes in obstetrical (OB) care from SCK Health Medical Center and Sunflower Birth Center have brought many questions from the community. William Newton Hospital (WNH) is diligently working to ensure patients have continued access to OB care.
Sunflower Birth Center Midwives Announces Closure
Sunflower Birth Center has announced it will close its doors effective July 14, 2023. William Newton Hospital has worked with Tarena Sisk, CNM and Jamie Harrington, CNM for many years, and is saddened by this news.
The announcement referenced the midwives' ability to deliver at the William Newton Family Birthing Center. WNH would like to address this issue. William Newton Hospital is not restricting midwives from delivering at our facility. As a Critical Access Hospital, we must comply with certain federal regulations. Regulations for Critical Access Hospitals are different than other larger hospitals or health systems and are more stringent. In this regard, Centers for Medicare and Medicaid Services (CMS) requires that all inpatient medical records be reviewed and signed by a doctor of medicine (MD) or doctor of osteopathy (DO). It is imperative that WNH and all of our providers hold ourselves accountable to these standards of care in our facility.
WNH encourages collaboration between members of our medical staff to ensure compliance and meet the medical needs of our patients. Currently, the certified nurse midwives at Sunflower Birth Center have a collaboration agreement in place with physicians to meet the CMS requirements. The current agreement between the midwives and physicians expires in October 2023, and it is our understanding the parties have not come to terms on extending the agreement.
WNH fully supports women in our community having options for healthcare, and it is unfortunate that Sunflower Birth Center has decided to cease operations. Our hospital is committed to working with the certified nurse midwives at Sunflower Birth Center during the remaining months of practice to ensure patients experience the highest level of care.
This news, combined with the recent closure of SCK Health Medical Center's OB unit, means that the landscape of obstetrical care in Cowley County is changing.
SCK Health OB Unit Closure
SCK Health Medical Center's obstetrics (OB) unit has closed effective March 25, 2023. To ensure the patients previously served by SCK Health have a place to deliver, William Newton Family Birthing Center has been in communication with delivering providers. WNH has flexibility in its staffing, resources, and facilities to meet the needs of those patients.
The first step is for the providers who are interested in delivering here to go through the credentialing process to receive privileges. This process has already begun, and if any patients go into labor before it is finalized there is a procedure in place.
We are excited to offer obstetrical (OB) care to these patients and welcome the new delivering providers.
Quality OB Care at WNH
WNH would like to assure you that our skilled obstetrical team is ready to care for growing families in the communities we serve. In Winfield, we currently have three board-certified OB/GYNs practicing at Sunflower OB/GYN at William Newton Hospital. In addition, WNH is also working with three family practice physicians who provide OB care from SCK Health in Arkansas City to expand our capacity.
The William Newton Family Birthing Center is equipped with four labor and delivery rooms, two of which are birthing suites. Both birthing suites feature whirlpool tubs for the laboring process. For added safety and convenience, a surgical suite is located on the same floor as our delivery rooms for cesarean sections. The Family Birthing Center has seven post-partum rooms to care for mom and baby after delivery.
No matter the hour of the day or day of the week, we have a certified labor and delivery nurse on site.
William Newton Family Birthing Center was built on the philosophy that each baby and each birth is unique. We support choices, traditions, and mothers who would like natural childbirth. Our team supports personalized birth plans by providing a safe, secure, and comfortable environment.
To help patients prepare for delivery at the William Newton Family Birthing Center, free Prepared Childbirth Classes are offered throughout the year for families planning on delivering here. The next prepared childbirth class begins in June.
The William Newton Family Birthing Center has been recognized as a High 5 for Mom & Baby Premier Facility. Our nursing staff is committed to implementing all ten initiatives set forth by the High 5 program in support of breastfeeding mothers and their infants. The William Newton Family Birthing Center has also been named number one as the "Best Place to Have a Baby" in the Cowley CourierTraveler's Best of Cowley County reader's choice awards every year since its inception.
William Newton Family Birthing Center is available to answer any questions from patients. Please call 620-222-6213.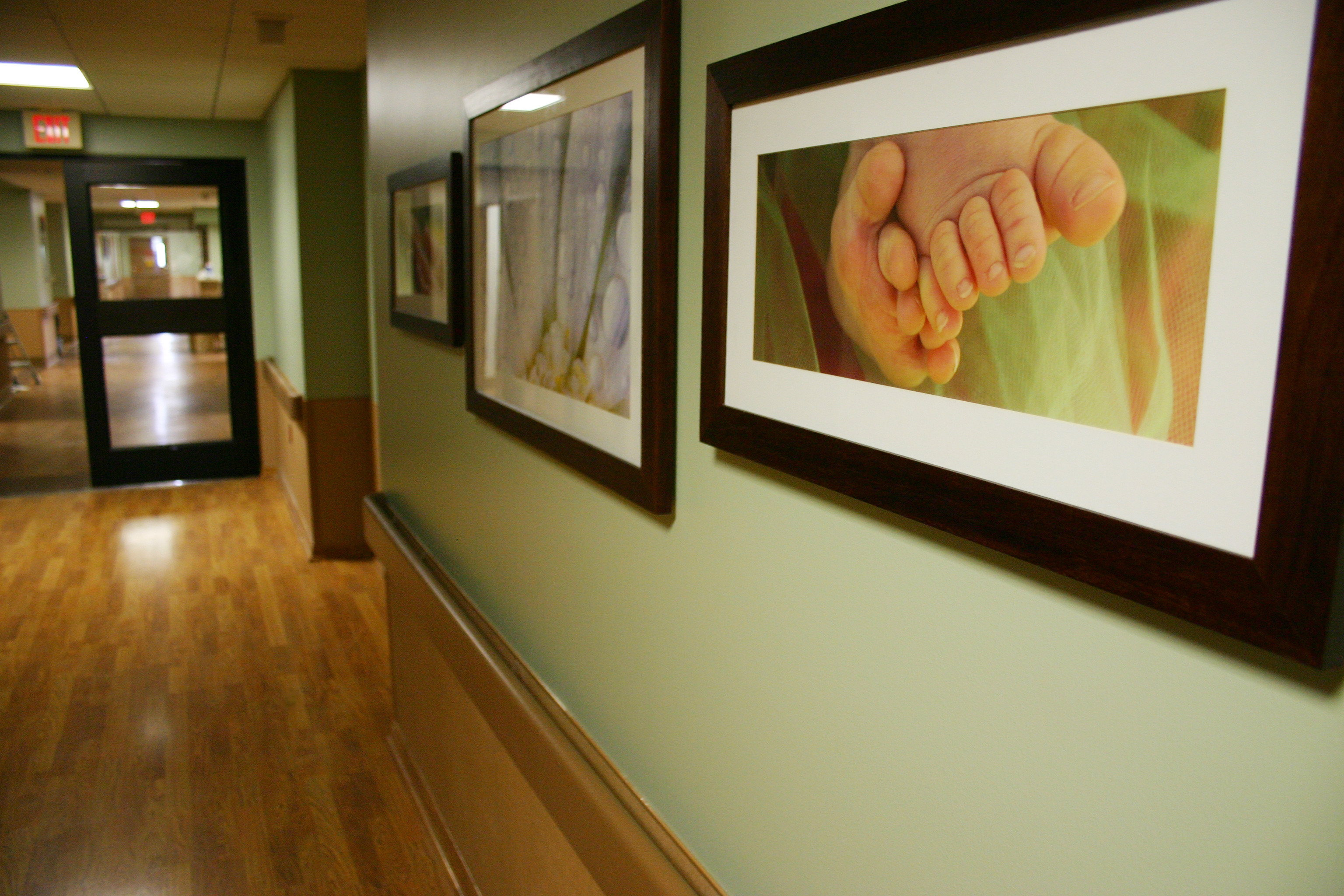 William Newton Family Birthing Center
Posted in In The News on Mar 30, 2023